In my experience, someone turning 28 has never been all that significant, falling squarely in the range of "just another birthday." Such handwaving won't do for a cutie like Kirby though, who's set to reach that age in just one month's time on April 27th. To celebrate, both Kirby Café locations in Japan will be featuring new goods and a dessert crafted to satisfy our hungry hero — even if he's never quite not hungry.
Starting early April, visitors to the Kirby Café store can pick up all kinds of things to commemorate both their time there and Kirby's time in our hearts. This will include a special keychain modeled after a motel room's (joining other, less celebratory versions), a plate wishing Kirby a happy birthday, a postcard with the starry eyed birthday boy, and even cookies to go marked with the same.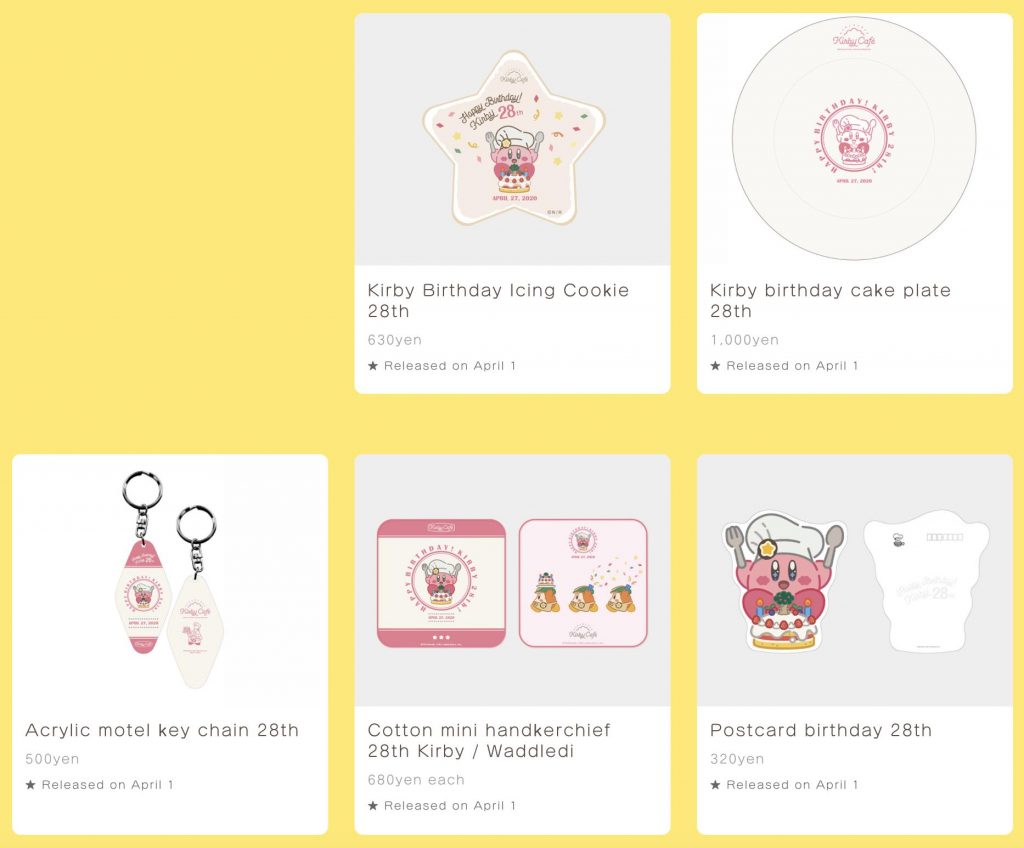 As for what you can order in the Café itself, a new variant of latté art and matching coaster featuring the celebratory image will be available. When it comes to sweets, the aptly named Happy Birthday ☆ Kirby will bring plenty of fruit, cream, and pastry together to keep you smiling even when your mealtime is almost over.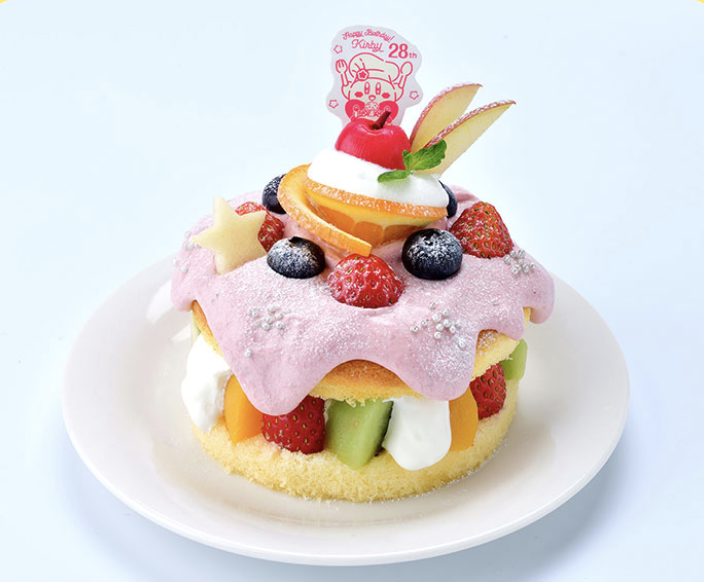 It should be noted that the Kirby Café in Tokyo is closing this weekend in accordance with ongoing measures to curb the spread of COVID-19, with reservations for those days unfortunately being cancelled. There's potential that some of these items or celebratory days will also be cancelled or limited, but the joy of Kirby's birthday is sure to still bring smiles this April.
Leave a Comment