In preparation for Animal Crossing: New Horizons release on Friday, Nintendo is now making some event details public! Get ready for Bunny Day! Or should I say, Bunny Week!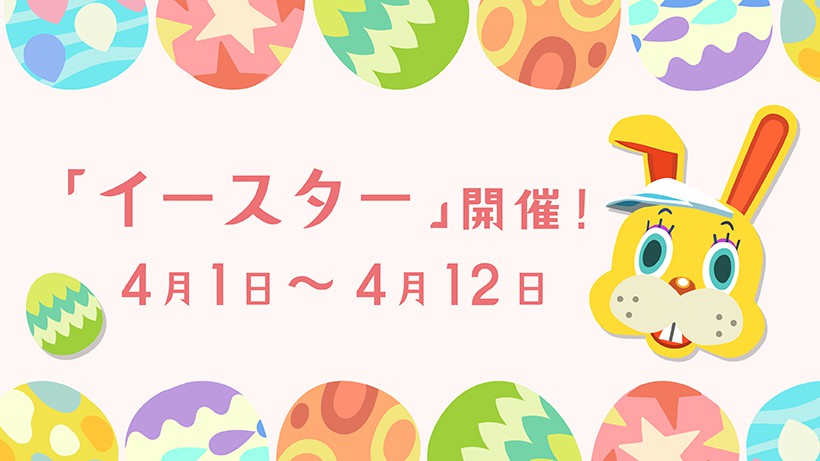 From April 1st to the 12th, Zipper will be available. As for what we'll be doing and what new goodies will be associated, that is still a surprise. There are two big caveats to having the chipper bunny visit, and both are tied to having an internet connection. First, you'll have to wait for it to actually be April 1st via an online connection, so no time jumping will get you to Easter any faster. Second, you need to have the Switch user account linked to a Nintendo account. After that, you'll be able to experience the eggmazing holiday!
Please note that even if the update data has been downloaded , the event will not start just by changing the main body date to the date and time of the Easter period.
Now we just have to hop to it and let it be March 20th already so we can start our dream island getaway!
Leave a Comment