Limited Run Games just announced that the Streets of Rage 4 Classic Edition will be available for an open pre-order on March 20th at 10 a.m. EST. Since it's an open pre-order, the Classic Edition doesn't have a limited supply. The Classic Edition includes the game in a regular case, an official Nintendo Switch steelbook case, and a custom Genesis clamshell that will fit both cases inside. 
The Classic Edition will also be available on PlayStation 4, with both versions including the Genesis clamshell cover-sheet. The Switch edition, however, will include an additional slipcover with Switch platform branding.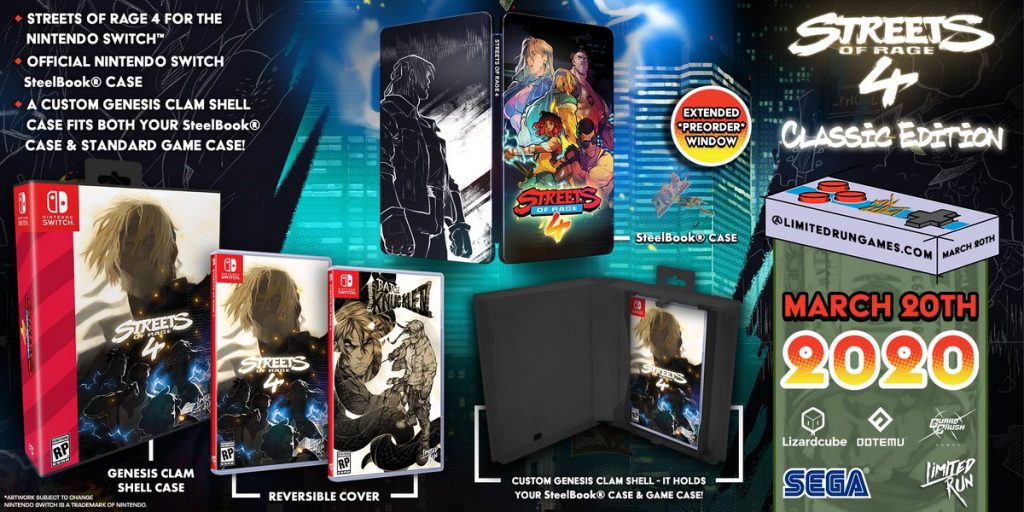 The release date and price of the pre-order aren't mentioned in the tweets from LRG, but we'll be sure to report it once that information becomes available. For any updates, be sure to check back at Nintendo Wire and at Limited Run Games.
Leave a Comment