We learned a few days ago that a new collab between Levi's and Super Mario would be warp-piping into the world on April 1st, and to keep that excitement going strong the company has shared a celebratory tweet showing off the collection again. In honor of today — MAR10 Day — here's another look at what we can expect when the partnership releases in a few weeks: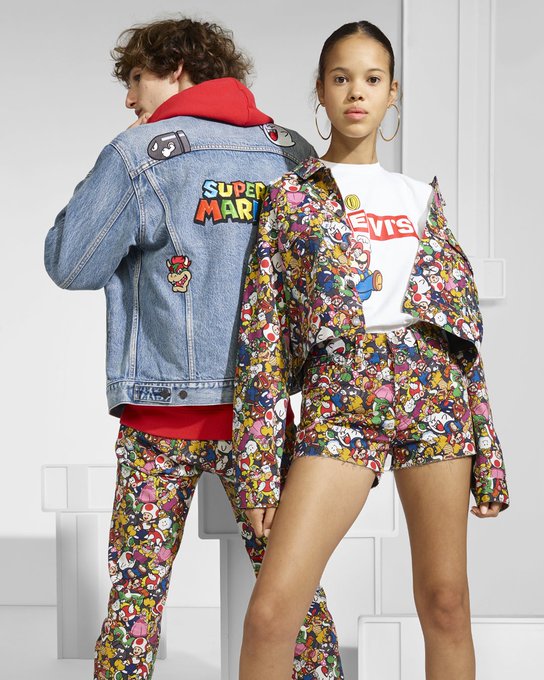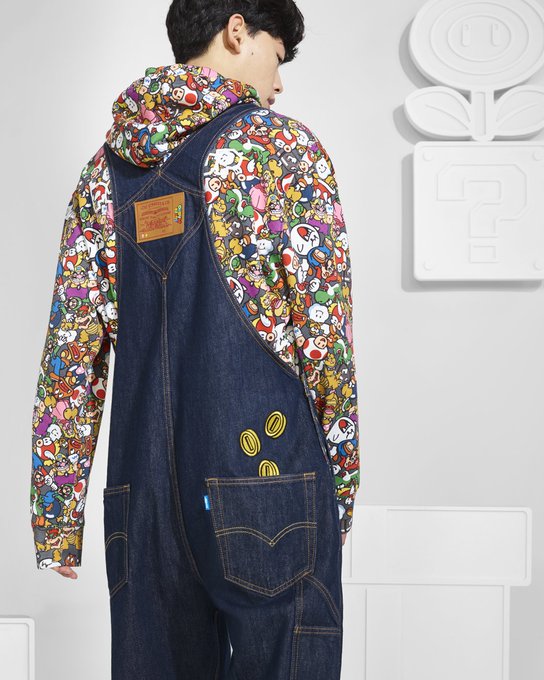 Those gold coins falling into the back pocket of the overalls is eye-catching for sure! Love it.
Previously, we saw the focus land on primarily the denim wear and simple items like t-shirts and hoodies, but now we know we have an even more colorful palette to look forward to in April. Pants, shorts, a hoodie, and jacket are shown off in these two photos, giving us all a truly vibrant feel for what we can expect from the collection. Characters like Boo, Toad, Yoshi, Princess Peach, Wario, and many more can be found within the busy print.
It goes without saying that we can't wait to see this new Levi's x Super Mario collection finally become available. April 1st will be here before we know it!
Leave a Comment