Fans of the open-world platformer Yooka-Laylee, gather 'round! Fangamer has added a new product to its collection dedicated to the game: a Lizard & Bat Pals Pin! Both Yooka and Laylee are captured together with the 1.5″ hard enamel pin, which was designed by Versiris — the artist also behind the Yooka-Laylee plush set!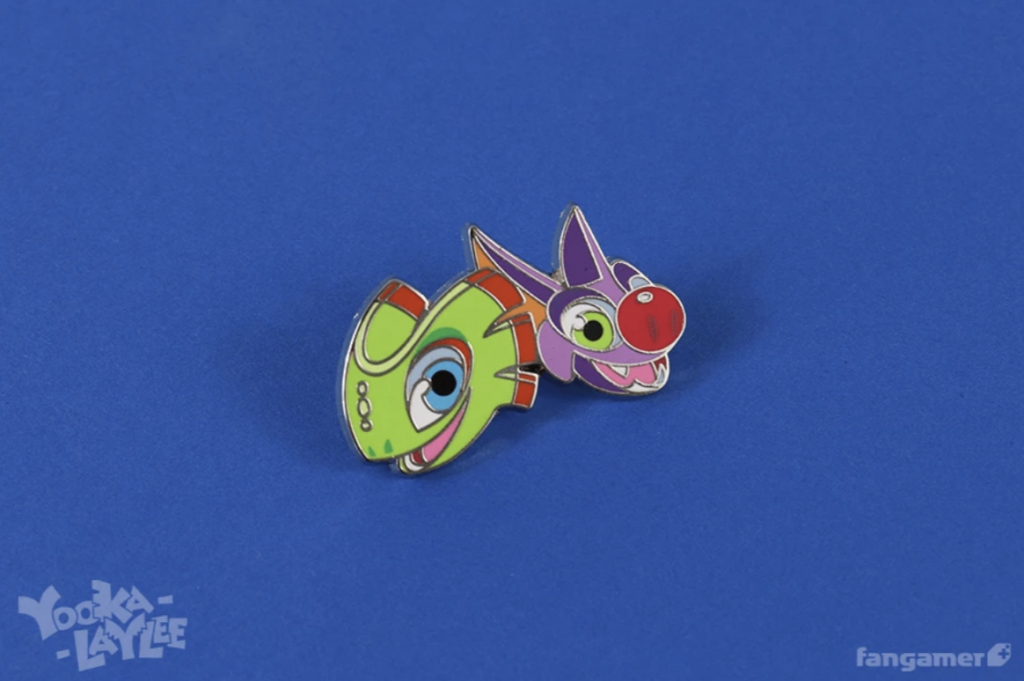 With the addition of the pin to the collection at Fangamer, the company is also hosting a 50% off sale for all its Yooka-Laylee shirts. Even better, if you get the new enamel pin, the Rextro's Arcade or Chromatic Cavalcade designs will be even cheaper — just $6 a piece!
Make sure to check out the new pin and the sale. The deal will only be available for a limited time.
Leave a Comment