We've seen some crazy crossovers in the gaming world, with Doom Eternal and Animal Crossing: New Horizons taking the cake recently. Thus, it's no surprise to see the Nintendo property getting more love from an unlikely source: The Acacia Strain has revealed merchandise for its new EP "D" — with Isabelle front-and-center on the band's new t-shirt.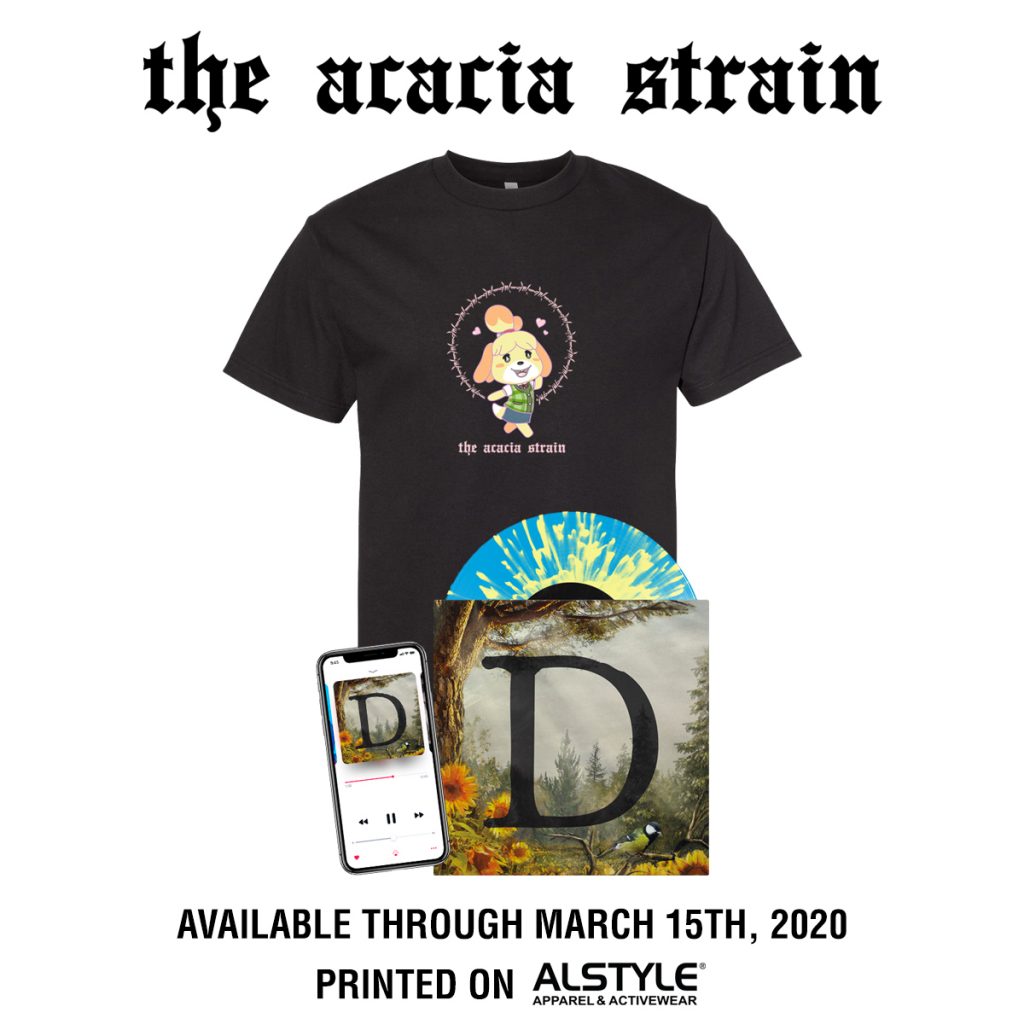 That's right: Isabelle, everyone's favorite Shih Tzu, is now featured on a metalcore band's t-shirt. "D" debuted back on February 28th, and the bundle of Animal Crossing goodness will be available until March 15th. The $24.99 option gets you the Isabelle shirt and digital download of the EP. 
Anyway you cut it, you can't help but smile at how Animal Crossing: New Horizons has brought unlikely communities together.
Leave a Comment