Animal Crossing: New Horizons will include a top-down camera option when it launches exclusively for Nintendo Switch next month.
The discovery was made thanks to the game's demo at PAX East 2020; Twitter account Animal Crossing World found that pressing down on the right thumbstick during the game will allow players to change the game view to a top-down look reminiscent of the original Animal Crossing game for Nintendo GameCube's camera.
You can change to a top-down camera view (GameCube esque?) in Animal Crossing: New Horizons by pressing down on the right control stick! 🎉 pic.twitter.com/MVjPUfdHIF

— Animal Crossing World 🛩️🏝️ (@ACWorldBlog) February 27, 2020
Since Animal Crossing: Wild World for the Nintendo DS, mainline Animal Crossing games have used a "rolling log" effect for their in-game worlds along with a camera position closer to the player.
The addition of this optional camera angle in New Horizons allows players to play much closer to how the original GameCube game (and the Nintendo 64 game on which the GameCube version was based) played.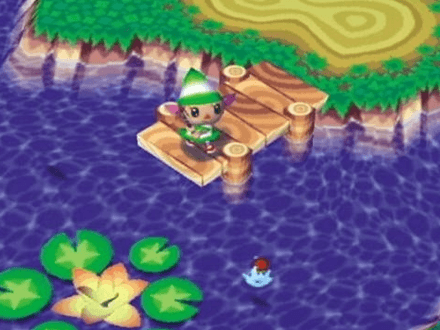 Animal Crossing for the Nintendo GameCube.
Animal Crossing: New Horizons launches for Nintendo Switch worldwide on March 20th, 2020.
Leave a Comment