If you're a frequent reader of ours, you'll know by now that we love Puyo Puyo here at Nintendo Wire. In a sea of other, competitive puzzle offerings it stands as not just a standard — but dare I say a legend — and that all comes back to Puyo Puyo 2 (or Tsu, if you prefer). First gracing arcades in 1994, it fundamentally changed its predecessor by introducing offsetting — the ability to counter your opponent's chain of Puyo pops with your own. I touched on this back when Sega Ages Puyo Puyo released, making a point to say I couldn't wait til its sequel got its own M2 treatment on Nintendo Switch. Well here we are, back at it with Arle and Carbuncle in a port that more than delivers but faces some competition for the Puyo crown.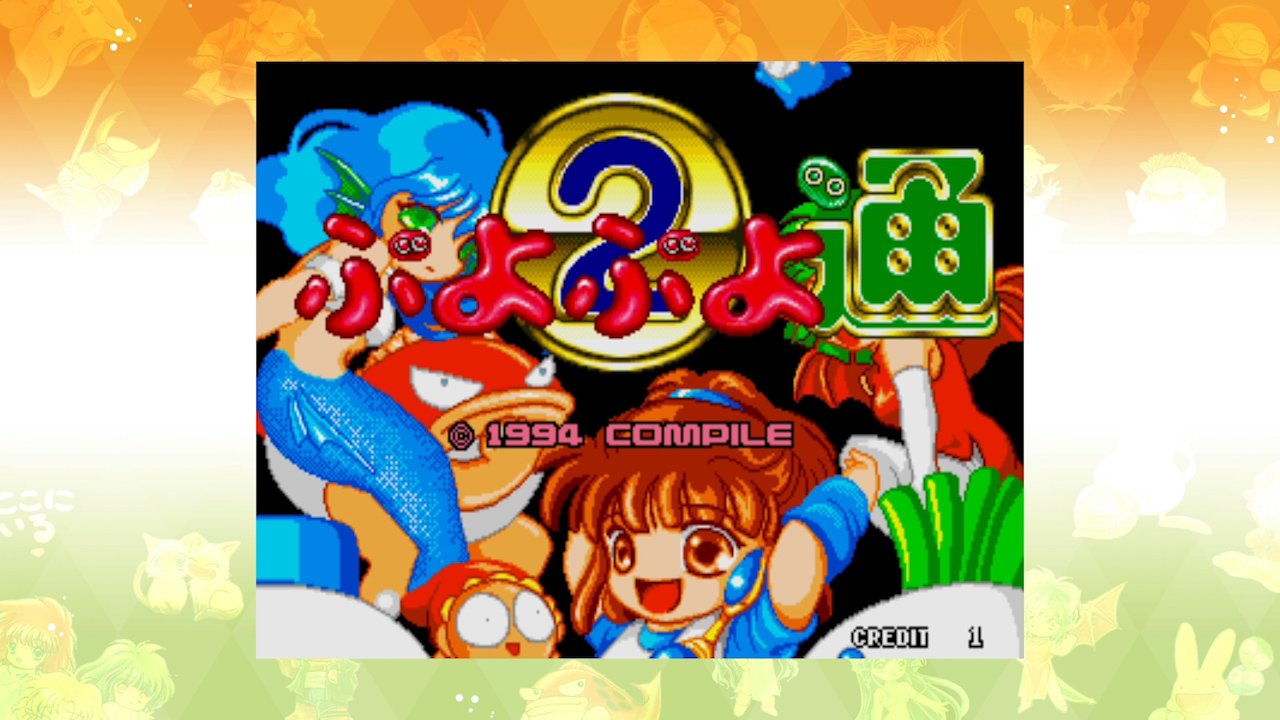 It's worth noting that Puyo Puyo 2 has been ported to several different platforms in its lifetime, and for this release we've gotten a faithful take on the arcade original. This follows on from M2's previous version of Tsu found in the Sega 3D Classics Collection on 3DS and deviates from the version that can be found via the SNES Switch Online service. While it's admittedly been a few years since I've played Puyo in an arcade, everything performed faithfully — and with the expected polish that Sega Ages releases have lived up to.
As far as modes go, you'll have access to the original Arcade pathway, that sees Arle facing off with tiers of opponents within a tower. These quirky oddballs from Madou Monogatari aren't going to make the climb easy though, with Satan (yes, he gets to be called Satan in America now) himself waiting at the top to crush you and Carby's dreams. New to Ages is a rewind feature, letting you pack pedal on Puyo placements. While it takes the edge off, it and the presence of save states makes this both a forgiving take on a difficult game and a convenient means of practicing against AI so long as you can make it to them.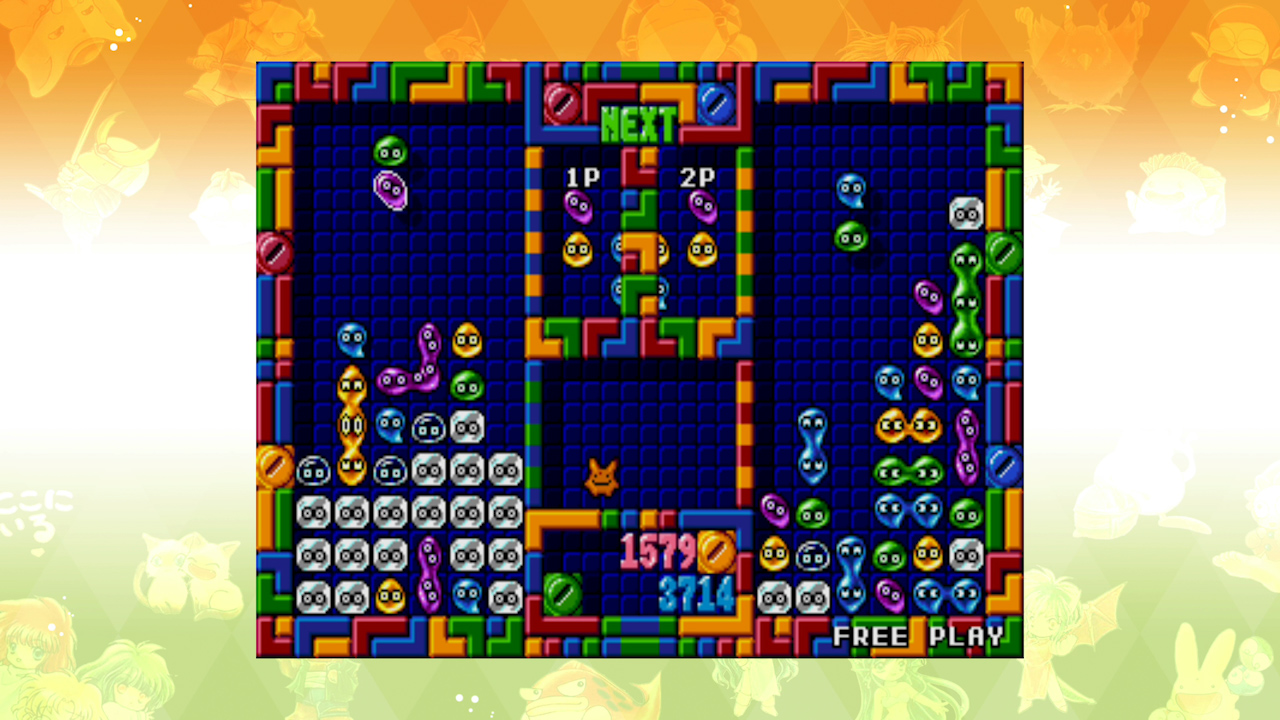 If you really want to put your Puyo Puyo prowess to the test, the new Endurance Mode is the place to do it. While it's still Puyo popping against the Arcade opponents, here you'll be faced with all of them in sequence instead of a couple at each tier. This gauntlet is a great get, building off of what's already present. Both it and Arcade have dedicated ranking boards, with separate rankings for if the time rewind feature is enabled or not.
Along with those and the usual Ages additions are some Puyo specific gets that further elevate this version of Tsu. There's now a colorblind mode, as well as localized descriptions of the game's characters. These may not be integrated into the game itself (which is as Japanese as ever) but are present in a separate menu for your viewing pleasure. You'll also have local and online multiplayer to dive into so long as you're a Switch Online subscriber with respect to the latter.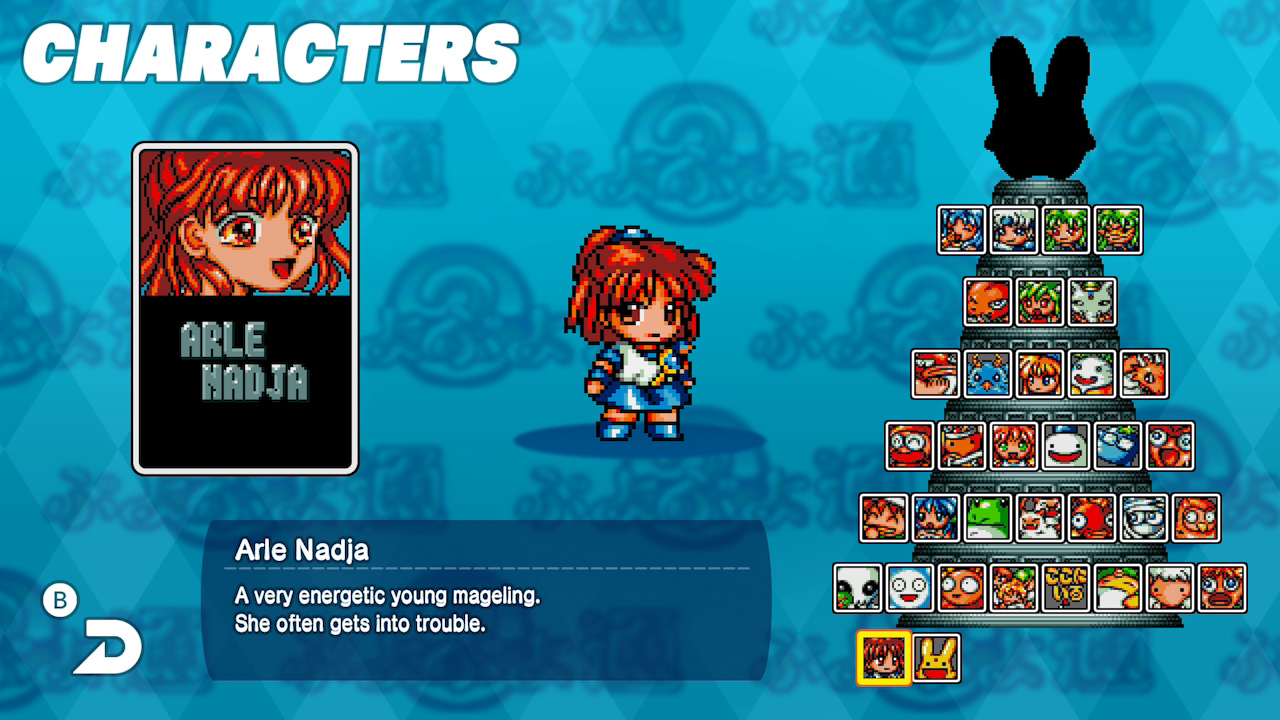 With that in mind, Sega Ages Puyo Puyo 2 is easily the most faithful and fully featured take on the puzzle classic. It's hardly the only way to play this on Switch, though. The earlier mentioned Switch Online version is accessible to anyone with the subscription at no extra cost, though that version doesn't play as smoothly and is completely untranslated (as opposed to Ages' present menu navigation). If you're a casual fan of the game it can get the job done, and has its own charms, but Puyo faithfuls will be able to tell the difference.
Speaking of, though, it's likely that if you're a fan you'll have either Puyo Puyo Tetris or Puyo Puyo Champions on Switch already. As was the case for the first Puyo Puyo's Sega Ages treatment, both of those newer games represent better options for those who want to play against others and have their own additional features. Puyo Tet represents the biggest amount of content, but anyone with the free SNES Online version of Puyo Puyo 2 and the frequently on sale Puyo Puyo Champions has a solid foundation for their puzzle needs right there.
So who is Sega Ages Puyo Puyo 2 really for? If I had to put it to a single word, it'd be purists. This was a landmark title for competitive arcade games in Japan and for anyone who likes that pick up and play simplicity mingled with reflex-testing difficulty will see why fairly quickly. If you've ever been curious about why I praise this series so much, humor me and pick this up on the eShop. M2 and Sega have given it enough extras and accessibility to make this the perfect way to play a game that was already (for its time) pretty close to perfect.
Leave a Comment