Game Freak's Little Town Hero was a charming little title released in the eShop last year, and if you somehow missed it or were so taken with its ideas you wanted something more substantial, then NISA has you covered. Previously announced, we now know when the physical Little Town Hero: Big Idea Edition will be thinking its way onto store shelves.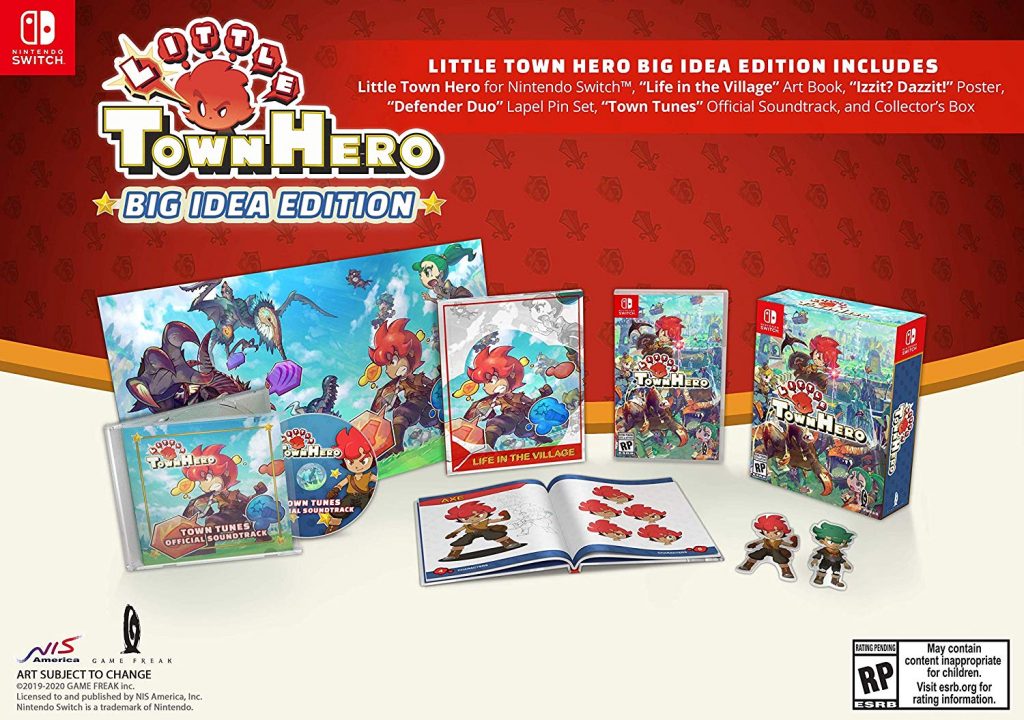 The game (with music from Toby Fox of Undertale fame) will also be available simultaneously on PlayStation 4. No matter where you're at, you can expect the game in June. For North America, it'll be June 2nd, while Europe will have it shortly after on June 5th, and Oceania later still on June 12th. 
As a reminder, the contents include the following: 
Little Town Hero for Nintendo Switch™

"Life in the Village" Art Book

"Izzit? Dazzit!" Poster

"Defender Duo" Lapel Pin Set

"Town Tunes" Official Soundtrack

Collector's Box

You can pre-order your copy of Little Town Hero: Big Idea Edition on Amazon today.
Leave a Comment