In Pokémon Sword & Shield, Ranked Battles are a great outlet for all of us to let out that slightly more competitive spirit. For those of you unfamiliar, Ranked Battles are battles where players of similar skill levels are matched up against each other to battle it out. The more you win, the higher your rank. And the higher your rank, the better your rewards at the end of each season.
All that being said — as of the beginning of this month, February's season is officially underway!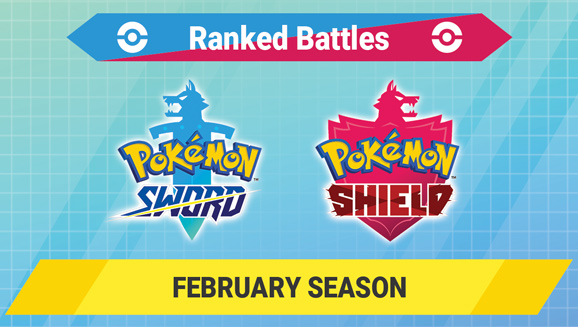 This month's season will run until February 29th at 3:59 p.m. PST (thank you, Leap Year, for that extra day!), and a number of details are available:
The February season will have all Pokémon become level 50 for the duration of each battle, and no two Pokémon battling may hold the same held item.
Pokémon that exist within the Galar Pokédex No. 001-397, as well as the Gigantamax versions of Charizard, Butterfree, Pikachu, Meowth, Eevee, Snorlax, Corviknight, Drednaw, Sandaconda, and Centiskorch, are all eligible for use, but all Pokémon must have been obtained exclusively within Pokémon Sword & Shield.
Finally, players will have seven minutes to complete battles, with a preview time of 90 seconds and a turn time of 45 seconds.
At the end of the season, you'll be able to receive your rewards through Mystery Gift. However, what those rewards are exactly still remain a secret. You'll have to participate this month to find out!
Leave a Comment