Something synonymous with Animal Crossing from the beginning has been file sizes. The GameCube original came with its own memory card to facilitate just how much space a town would take up, and with how desirable it is to have one's town on their system at all times I'm sure plenty have been eagerly awaiting Animal Crossing: New Horizons' file size. Based on a scan over on Reddit, we might have that answer.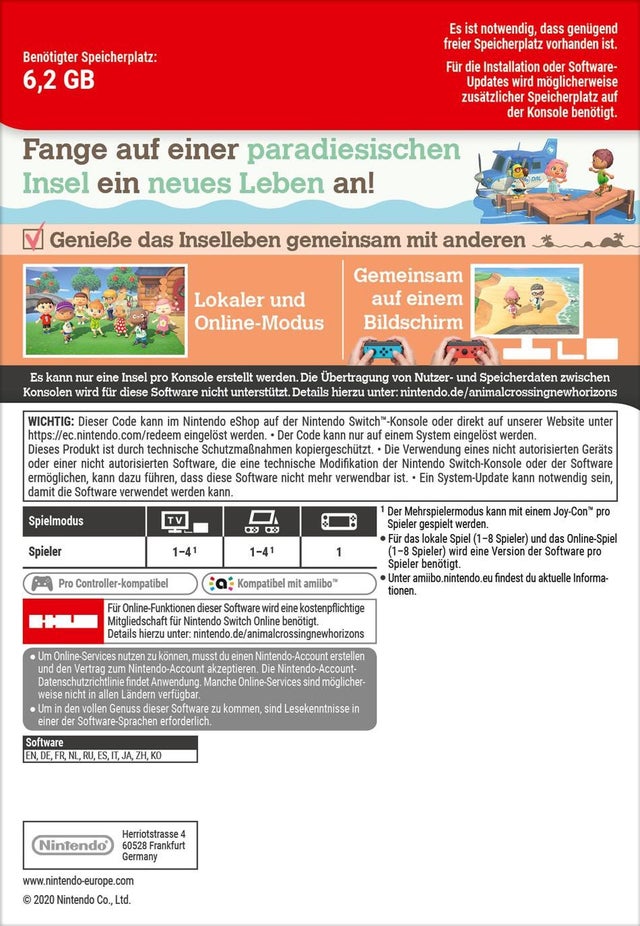 This appears to be the reverse German box art for the game, listing its file size as 6.2 GB. That's still sizable, but doesn't reach the levels of games like Super Smash Bros. Ultimate, The Legend of Zelda: Breath of the Wild, or even the just released Tokyo Mirage Sessions #FE Encore.
Also spotted on the back is confirmation of amiibo support of the game, something that was safe to assume but nice to see plainly stated. With hundreds of Animal Crossing amiibo cards and its own line of figures, functionality or the possibility of new Animal Crossing amiibo remains to be seen.
Leave a Comment