Ever since the release of Mortal Kombat 11, the pro circuit has been going from tournament to tournament, letting the best of the best compete for a spot in the official Mortal Kombat 11 tournament series. Now we're down to the top 16, and the Final Kombat championship will go down in Chicago on March 8th, 2020. Not only will it be a great chance to see the best of the best fight to see who comes out on top, but there will also be some reveals during the festivities.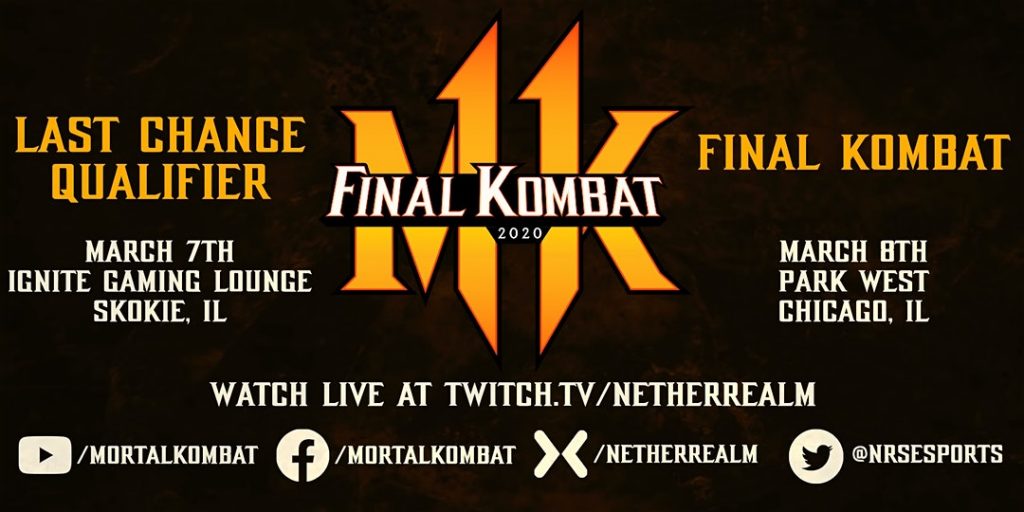 A gameplay trailer for Todd McFarlane's Spawn will finally be released, letting us get a chance to see what the edgelord himself can do. An uncensored redband trailer for the upcoming animated film Mortal Kombat: Scorpion's Revenge will also be shown. Guests will be present, including Todd McFarlane and Mortal Kombat creator Ed Boon.
For tickets to attend the event in person, head to Eventbrite!
Leave a Comment