Pre-order the Kirby: Waddle Dee Nendoroid for $46.99 at Play-Asia. Save 5% when using the code NINWIRE at checkout!
---
Good Smile has been livening up shelves and desks with their lines of collectible figures, and today we've gotten a wonderful look at one of Dream Land's most frequent faces.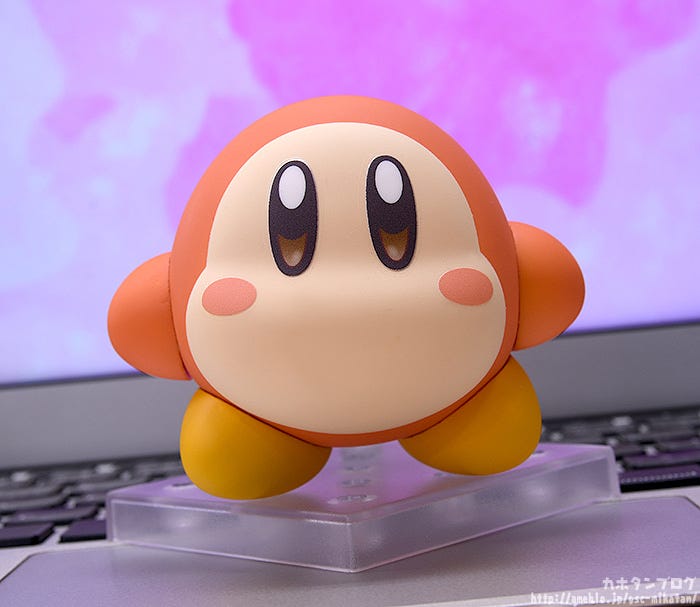 That's right, Waddle Dee is joining Kirby and Meta Knight in Nendoroid form! We've seen prototypes and announcements before, but this is the best look we've gotten yet thanks to the recurring Kahotan Blog. Waddle Dee will follow the same, unique round style of Nendoroid of his fellow Kirby series friends, most recently the yellow Beam Kirby Nendoroid. That means multiple expressions that can be swapped freely and magnet based nubs are included.
Along with the faces, Waddle Dee will also come with an apple, a bandana, and a spear. With just a few accessories added on you've got yourself a Bandana Dee Nendoroid, too! He might not be in Smash Bros., but at least he can unbox his way into our hearts.
Pre-orders will be opening as soon as January 30th. Both the original and Ice Kirby Nendoroids will also be getting reruns to coincide with Waddle Dee's release. We'll be sure to share when you can pre-order, so keep an eye on @NinWire and @WireDeals.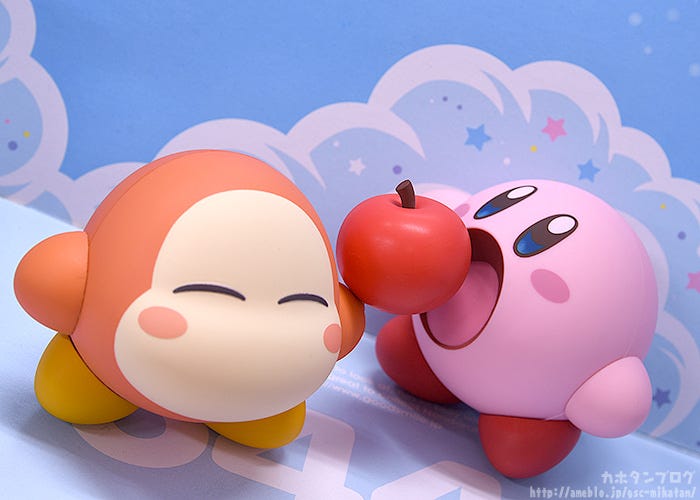 Leave a Comment