We're right in the middle of winter, and it looks like even with the island getaway nature of Animal Crossing: New Horizons, there are some times where long sleeves are the right answer.
At least, that's what some of these villagers must think, as a new New Horizons scan from magazine Nintendo Dream shows off some villagers sporting fresh clothing choices – including the aforementioned sleeves and, in Colton's case, even a cape!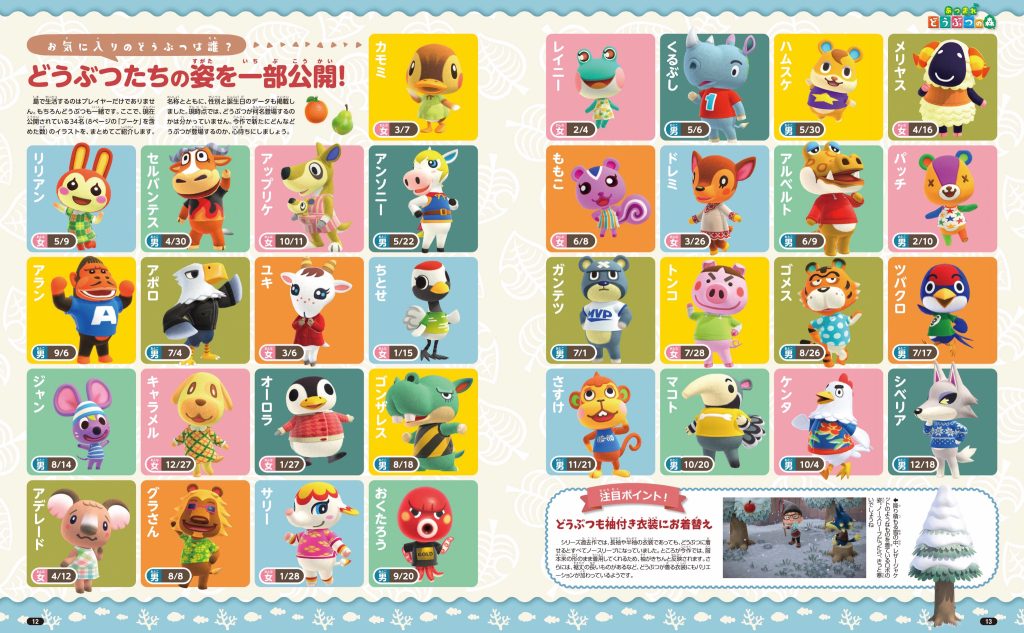 The scan features the following villagers in their New Horizon default looks:
Molly

Bunny

Angus

Kitt

Colton

Cesar

Apollo

Chevre

Gladys

Rod

Goldie

Aurora

Rocco

Melba

Bud

Margie

Octavian

Lily

Tank

Hamlet

Vesta

Peanut

Fauna

Alfonso

Stitches

Curt

Truffles

Rowan

Jay

Flip

Antonio

Goose

Fang
Look forward to spending time with them and many more when Animal Crossing: New Horizons arrives on March 20th, 2020.
Want even more Animal Crossing: New Horizons info? Check out everything we know about Animal Crossing: New Horizons so far!
Leave a Comment