Today is January 20th, putting us two months away from the release of Animal Crossing: New Horizons. Before all our island getaways begin, there's still plenty we don't know about the game — but that could change soon. While we're still holding out for a Nintendo Direct looming around the corner, we can at least take comfort in knowing that we'll get news on ACNH thanks to a few Japanese magazines.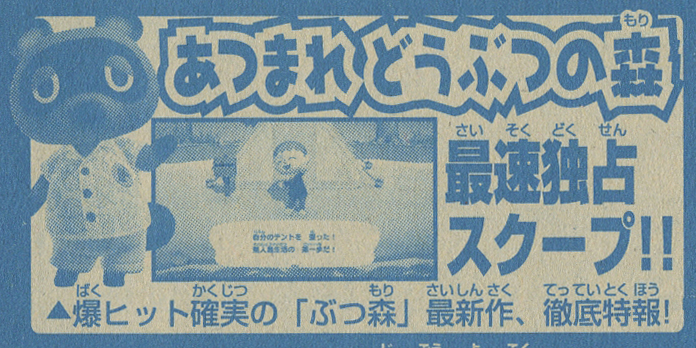 Courtesy of Japanese Nintendo, we know the upcoming issue of CoroCoro will have the scoop on one of our most anticipated Nintendo Switch releases. While CoroCoro mostly makes the rounds for Pokemon reveals, expect a little Animal Crossing coverage when the issue is out on February 15th. It's not the only magazine to keep an eye on though, as the upcoming issue of Nintendo Dream is featuring New Horizons as its cover feature.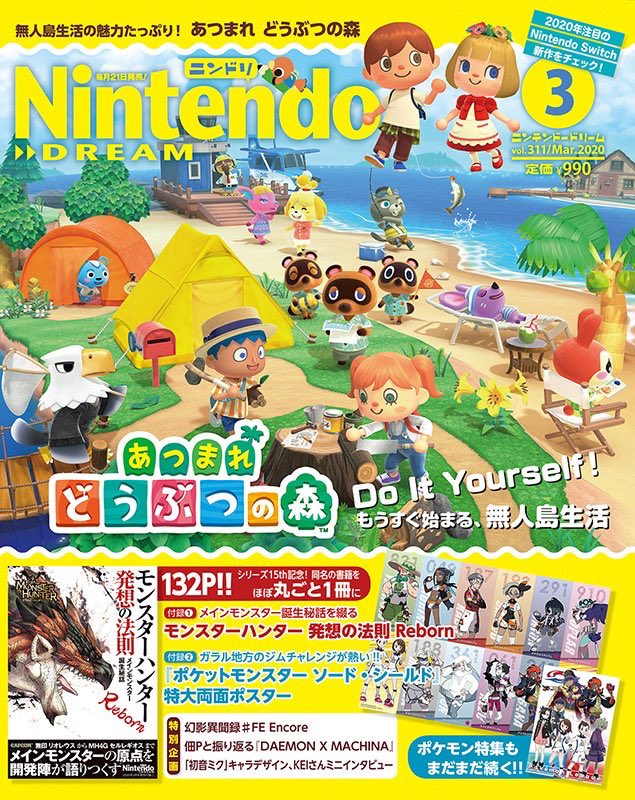 Animal Crossing: New Horizons will come ashore on March 20th.  You can pre-order your copy on Amazon today — or place your pre-order at Best Buy and receive a Tom Nook bonus!
Want even more Animal Crossing: New Horizons info? Check out everything we know about Animal Crossing: New Horizons so far!
Leave a Comment