Nintendo's been pushing online competitions much more frequently than it has in any other console generation, and it looks like even earlier titles are still in the running for some friendly competition. And by "early," we mean one of the Switch's earliest games: Mario Kart 8 Deluxe is taking another lap to host a North American Online Open across a weekend in January.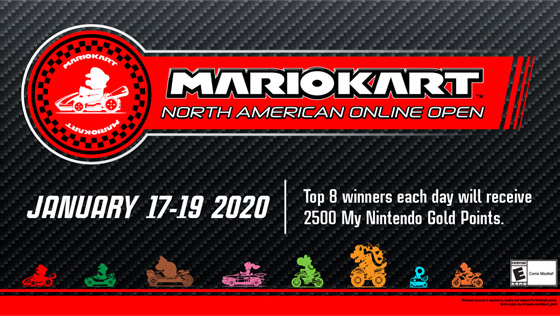 You'll be able to race between 12 p.m. and 6 p.m. PT on the following days to climb up the leaderboards, with the top eight racers each day claiming 2,500 My Nintendo Gold Points. Just join in with the corresponding code, and mini-turbo your way to victory!
January 17th – 0799-6132-1003

January 18th – 2403-5150-5963

January 19th – 1453-2535-4539
For full terms and conditions, as well as tournament info for upcoming competitions in Super Smash Bros. Ultimate and Splatoon 2, head on over to Nintendo Event page.   
Leave a Comment