Trainers, it's time to expand your Build-A-Bear Pokémon collections! That's right, this New Year's Day is bringing us a brand new plush to help kick off 2020 — and let me say this: it's on fire. Like, really.
Via Facebook, Build-A-Bear Australia has announced that Flareon is the next Pokémon coming to the famous plush workshop.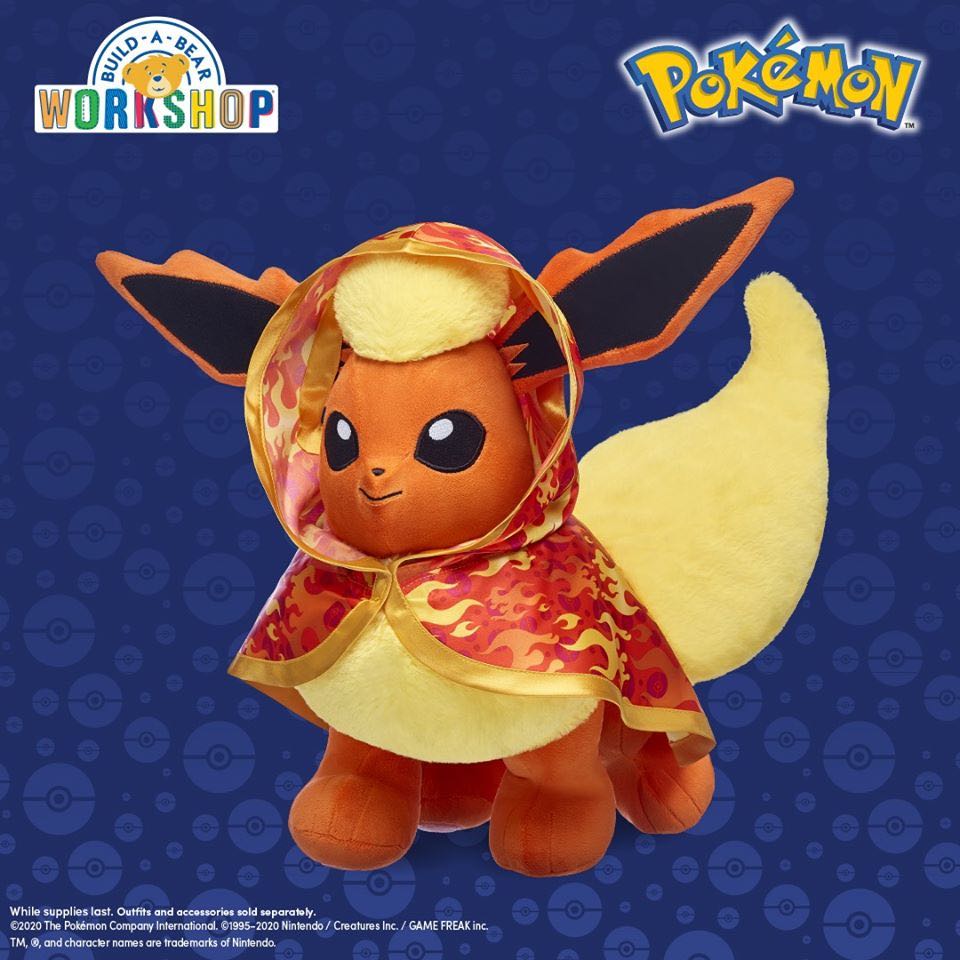 While Eevee has been available at BAB for quite some time, this is the first Eeveelution we're seeing come out of the Pokémon series. Along with it is a very appropriate fire themed cape that features a pattern somewhat reminiscent of the cape that BAB's Vulpix donned back when that plush was released. Just as thrilling as this new release is the idea that we'll probably be seeing even more Eeveelutions come out of the workshop in the future — Glaceon, Sylveon, Umbreon, Espeon… the list goes on!
Build-A-Bear here in North America has not announced Flareon, nor has it made any comment on Australia's release yet; but you can bet that we'll be reporting on any news regarding this newest plush as soon as it becomes available. Stay tuned!
Leave a Comment