Starting today, you can encounter a new Pokémon friend at Build-A-Bear Workshop locations all over the country. Vulpix joins Pikachu, Charmander, Eevee, Squirtle and Meowth along with some of its own, exclusive add-ons to their available accessories.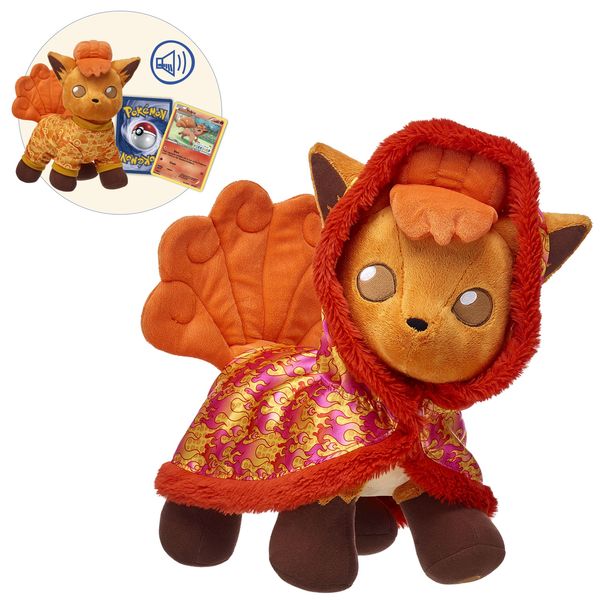 The online-only Vulpix bundle will help you catch yours and everything launching with it as sure as a Master Ball. There's a 6-in-1 sound player for the fox Pokémon and a Poké Ball Sleeper outfit, both available in stores. Exclusive to the bundle will be a special Vulpix Cape, lightly shimmering to bring its flame pattern to life.
As has been the case with the other Build-A-Bear Pokémon, any Vulpix purchase in-store and online will come with a free promo card for the Pokémon TCG. As cute as some of the others have been, this Vulpix looks to be a step above, though I'm crossing my fingers for an Alolan variant to come along in time for winter.
Leave a Comment