Update: Marina Watch 2019 was over before it started, thankfully! Since last night's surprise art share, we've gotten another inkcredible image that shows our favorite Octoling is just fine. As many predicted, she was just taking the picture for her precious Pearlie and friends. Have a look, and have yourself a very merry Squidmas and a happy Octivus too.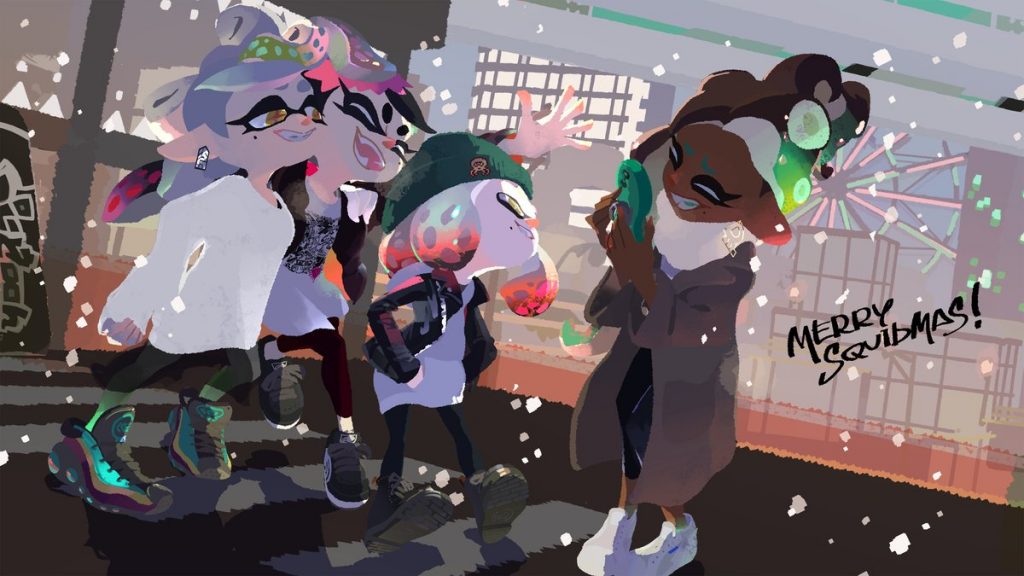 ---
Squid idols are serious business in Inkopolis, and it looks like Nintendo gets this. They've just shared a new piece of artwork that's keeping with the season, showing Callie, Marie, and Pearl all together out on a snowy stroll.

Callie looks to be sporting some clothes from the newly opened Nintendo Tokyo store, and altogether it's a good look for the three. But… where's Marina? The other half of Off the Hook looks to be out of frame somewhere. Hopefully we can get an update soon, because the last time we started wondering about whereabouts of someone, we saw the Squid Sisters (almost) break up…
Regardless, keep your eyes on Nintendo Instagram and other social media channels for potential updates.
Leave a Comment