Calling all Smash players: Are you looking to prove your skills to everyone in North America? If so, markdown February 1st on your calendars. Nintendo of America has revealed that the latest Super Smash Bros. Ultimate North American Online Open will take place on February 1st and 2nd of next year. 
Battle terms will be a best-of-three set with no items, which is, generally, the standard format. As per usual, Nintendo is using Battlefy for signups. North America will be split into eight different regions, which are based on where you live. Each region will have three hours of ladder battles to determine the 32-best players, who will then advance to another best-of-three, single-elimination bracket.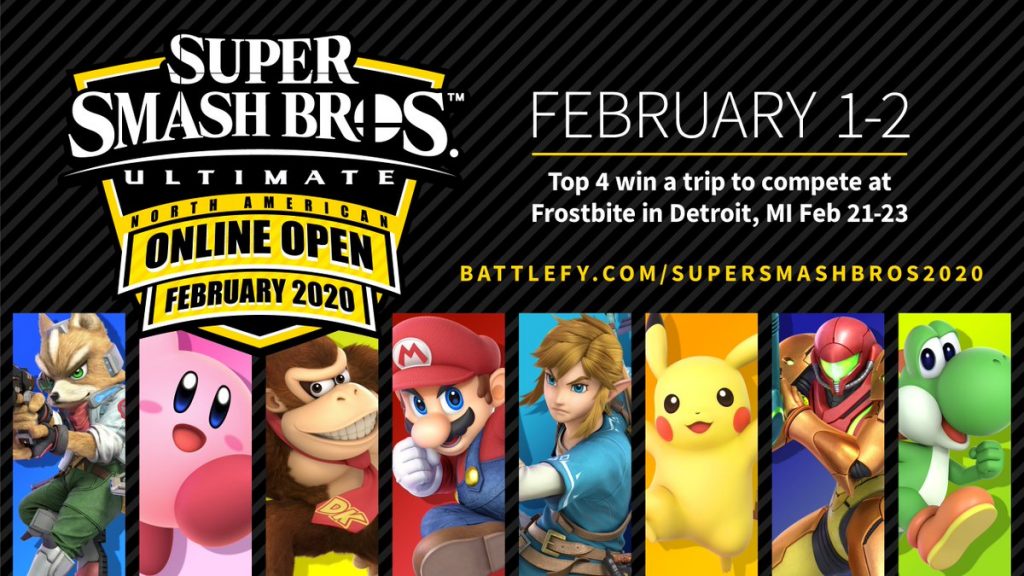 Once there, the top-two players from each region are decided, all remaining players will duke it out in double-elimination rounds to crown the four finalists.
Those four finalists will be flown to Detroit, Michigan to compete in Frostbite 2020, a three-day Smash tournament. Will you be throwing down come February 2020? 
Leave a Comment