One of the most beloved JRPG series by hardcore fans in recent years has been Falcom's The Legend of Heroes: Trails saga. Starting during the days of the PSP, it has told a lengthy interconnected yarn, focusing on the political and military machinations of several countries in a world that rapidly transforms from typical fantasy into something more resembling steampunk.
Now, it's heading to Switch, though with a bizarre starting point. NISA has confirmed that its localization of Trails of Cold Steel 3 (the eighth chronological entry in the series) will be releasing in North America and Europe on the platform in Spring 2020.



As reported by GameSpot, the game will run at 720p at 30fps, and the previously released PS4 physical special editions will be available, too.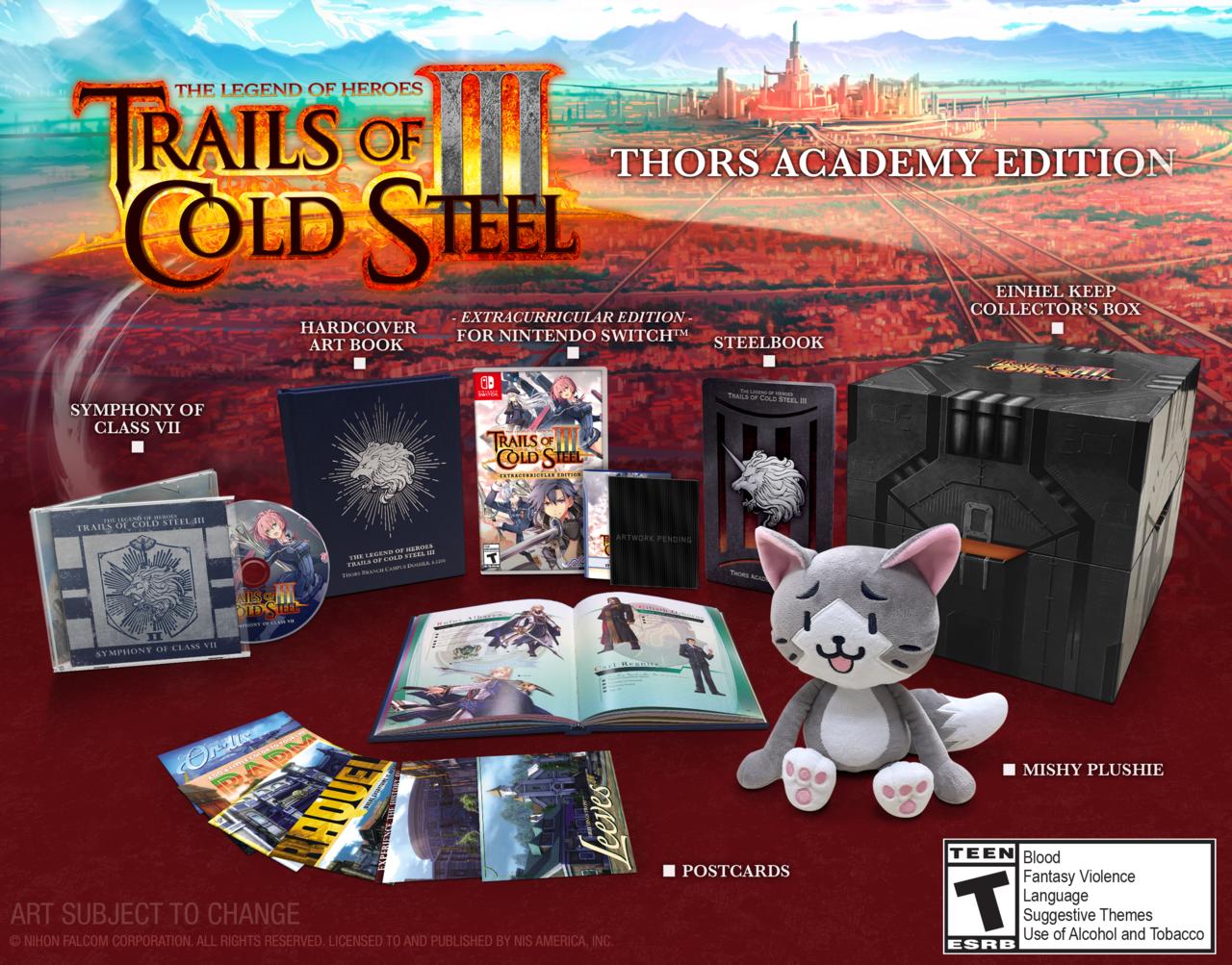 As for why only this game is being ported, it's likely due to the previous entries being localized by XSEED, who seemingly still own the publishing rights given that the studio ported the first two Cold Steel games to PS4 earlier this year. Here's hoping more of the saga heads to Switch eventually, so it can be enjoyed in full!
Leave a Comment