We've been getting a steady stream of plushes dedicated to Ditto lately. Just recently, we saw Mew and Mimikyu get the Ditto treatment — and now it appears as though a new bunch of 'mon are ready to be transformed!
Get ready for Lucario, Jirachi, Larvitar, Morelull, and Hitmonlee. The five will arrive at Japan Pokémon Center stores this December 14th.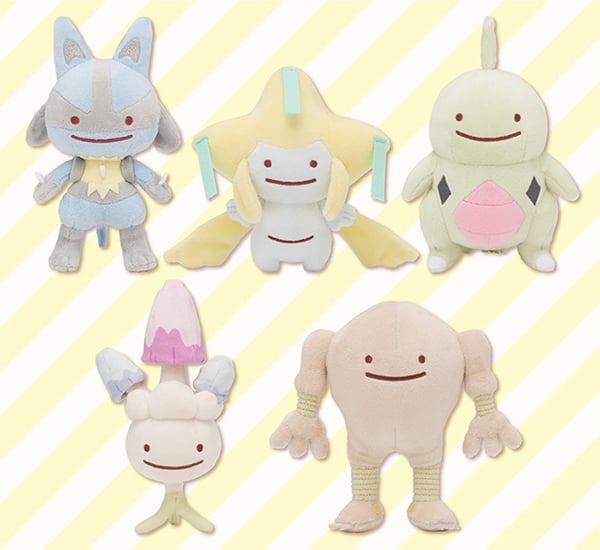 Prices for these range from 880 yen to 1,320 yen (approximately $8 to $12) a piece. We usually see the Ditto themed plushes make their way to the West after a few months, so stay tuned — we'll make sure to update you when they're available in the US.
Leave a Comment