One of the most eye catching games of E3 for me this year was Cris Tales, an RPG that lets you see the past, present, and future of its world. Things have been fairly quiet on its front since then, but today a new development blog has gone up introducing a new kingdom of the game's world.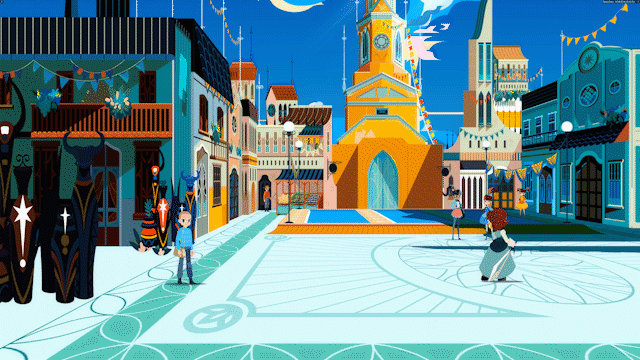 Saint Clarity, a town by the sea with a clear class divide, will be the second stop of your journey through Cris Tales. It features unique architecture and styles inspired by several real world locations in Colombia, the dev team's home country.
More than any words could do, you should absolutely look at the provided gifs to see this gorgeous game in motion. That said, it's clear a lot of thought is going into its world design and narrative, making for a full RPG experience. You can read plenty more, such as characters you'll meet and a glimpse at combat, in the official post and look forward to more on Cris Tales heading towards its 2020 release.

Leave a Comment