Today's the day, Trainers! The Galar region is ours to explore and its Pokémon are ours to catch, battle, and come to know. Pokemon Sword & Shield have officially launched and with that comes a couple celebratory bits to herald their arrival.
No one's more excited to explore the Galar region than @GAMEFREAK_info's @Junichi_Masuda!

⚔️🛡️ Check out his special launch day message, then go behind the scenes with this exclusive interview: https://t.co/szgpVVm1HL#PokemonSwordShield pic.twitter.com/GK8GKfQCpc

— Galar region Pokémon (@Pokemon) November 15, 2019

First up is a message from Game Freak's director and producer for Pokémon, Junichi Masuda. Though it's short, his enthusiasm shines through as he extends his own welcome to Galar. You can find more on his thoughts in a recently updated interview about Sword & Shield as well.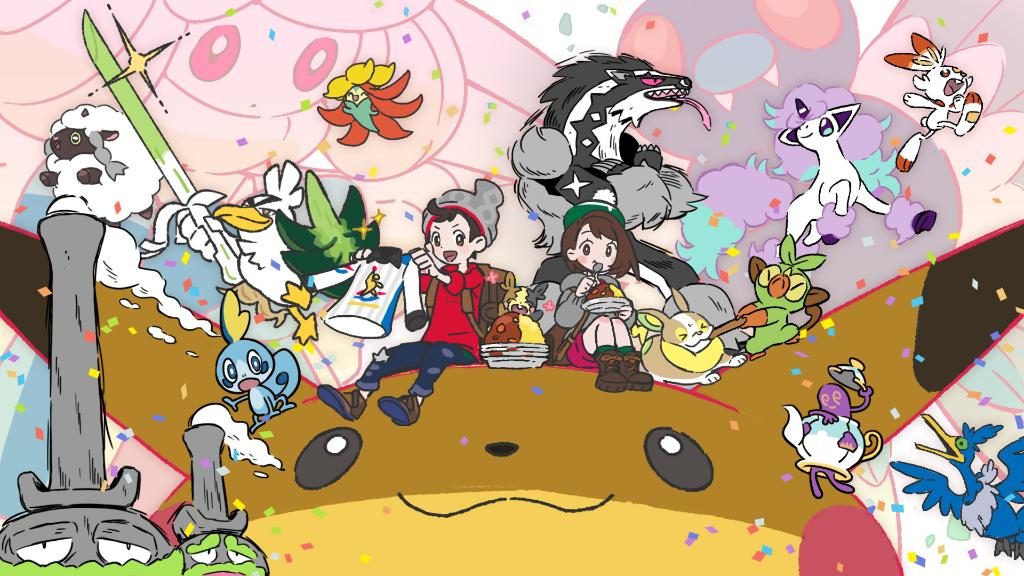 We've also got a brand new illustration to mark the occasion. Featuring the default Trainer designs, a heaping plate of curry, and plenty of Pokémon, it's a great summation of Sword & Shield.
Leave a Comment