It's been a long time coming but we finally have confirmed release dates for the various products releasing for Shovel Knight's next major update, that'll bring the new DLC King of Cards and Showdown into the fold – December 10th, as announced by Yacht Club Games.
While the DLC will be available digitally, you'll also be able to pick up the physical Shovel Knight: Treasure Trove pack, which includes absolutely everything for $39.99.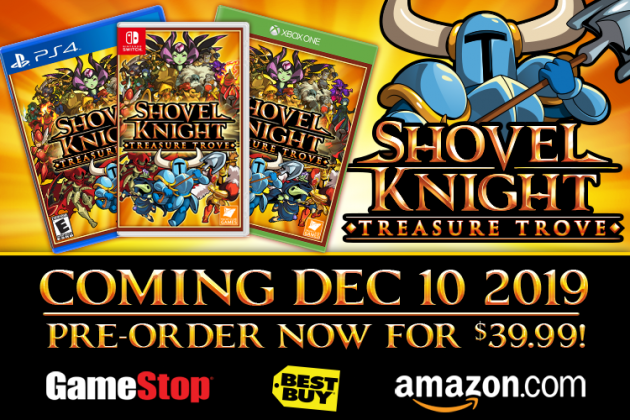 Then there are the amiibo, releasing the same day! The three-pack including Plague Knight, Specter Knight, and King Knight will unlock various costumes and is available to pre-order via Amazon. There's also the Gold Shovel Knight, which has the same capabilities as the original Shovel Knight amiibo but has a spiffy golden paintjob. You can grab that one via GameStop and Best Buy.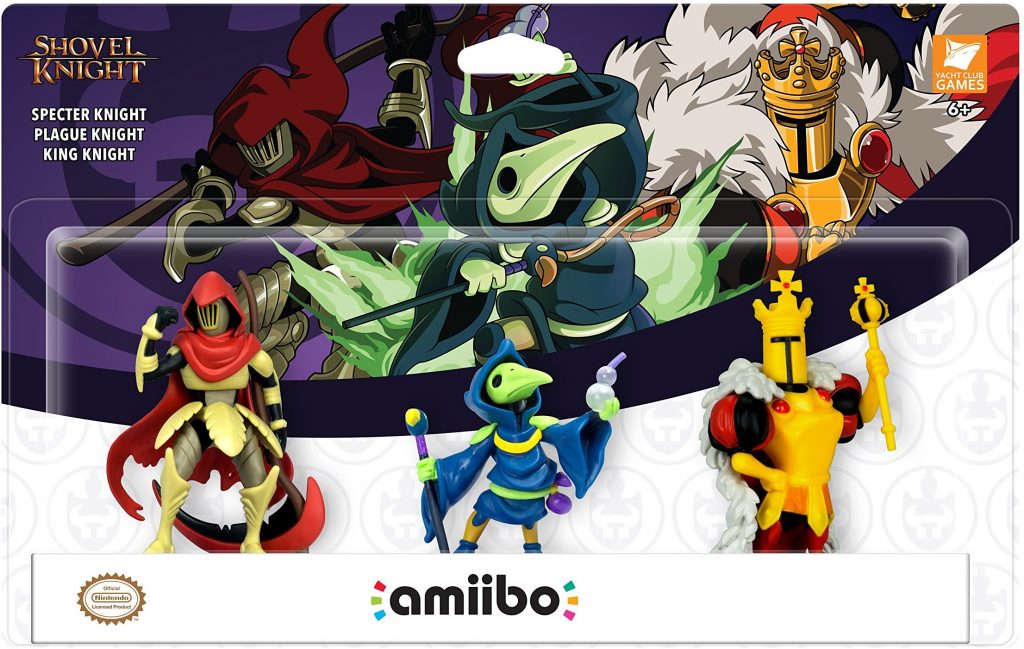 December 10th is definitely gonna be a busy day for Shovel Knight fans!

Leave a Comment