Musou spin-off of Persona 5 for Nintendo Switch, Persona 5 Scramble: The Phantom Strikers, has received both a release date and a brand-new trailer showing off our best look at gameplay yet.
The trailer gives us a taste of Persona 5 Scramble's story elements, music, animated cutscenes, and gameplay, and ends with a Japanese launch date: February 20th, 2020.
Persona 5 Scramble: The Phantom Strikers is a "musou" spin-off of Persona 5 done by developers Atlus, Koei Tecmo, and Omega Force, much in the same vein as the latter two's Nintendo spin-offs Hyrule Warriors and Fire Emblem Warriors.
The game was announced earlier this year after much speculation around a possible Nintendo Switch port of Persona 5 itself.
It's set to feature a brand-new story set about half a year after the original Persona 5, acting as a sequel to the game.
"The Phantom Thieves meet up again during summer vacation and get caught up in another incident. Mysterious case start happening all over Japan, and Palaces—the cognitive world of twisted adults—have returned. The Phantom Thieves jump back into action to work towards solving the case."
At least for Japanese buyers, there'll be a "first-print purchase bonus" that includes battle background music from previous Persona games:
Revelations: Persona: Regular Battle (Refined Version)
Persona PSP: A Lone Prayer
Persona 2: Innocent Sin PSP: Regular Battle Song
Persona 2: Eternal Punishment PSP: Regular Battle Song
Persona 3: Mass Destruction
Persona 3 Portable: Wipiing All Out
Persona 4: Reach Out To The Truth
Persona 4 Golden: Time To Make History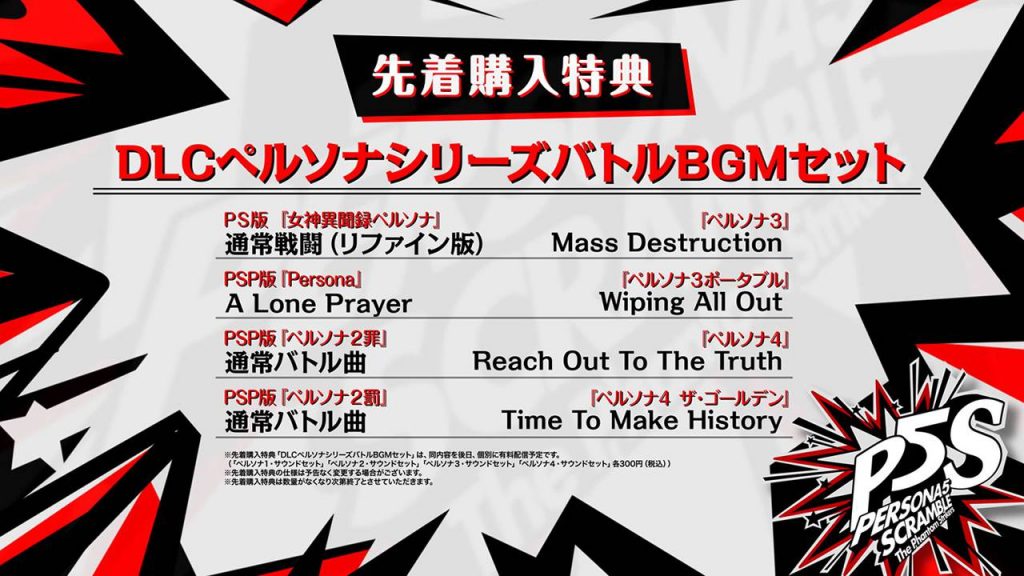 This bonus will also be available to purchase separately as DLC, as well.
Lastly, a limited edition package of the game, called "Persona 5 Scramble: The Phantom Strikers Treasure Box," has been revealed. It will include the following:
A 48-page Persona 5 Scramble artbook.
A two-disc Persona 5 Scramble soundtrack (this will also release separately some time after the Treasure Box).
A one-disc, theme song "making-of" Blu-Ray movie.
A Persona Team original designed, nylon sacoche.
A 350 mm x 900 mm hand towel with "Local Morgana" printed on it.
A special foil box illustrated by the Persona Team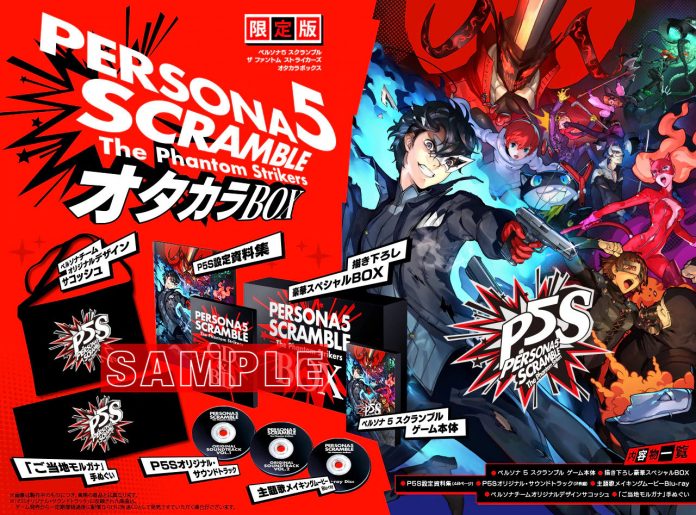 The title is set to drop simultaneously for PlayStation 4 and Nintendo Switch; check out the box art below — it's looking cool!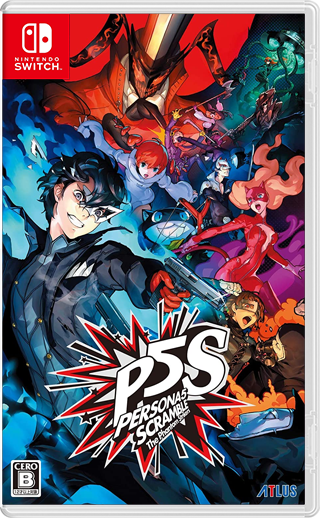 What're your thoughts on the trailer? Will you be picking this game up? Let us know in the comments!
Leave a Comment