Steelbooks are highly coveted collectibles for players these days, especially those who reside in the US. Other regions, namely Asia and Europe, have been receiving a steady stream of steelbook offers for the latest Nintendo Switch titles for some time now. That's why any news at all regarding a steelbook making its way to North America is a pretty big deal.
Lucky for collectors, Target will soon be offering something special! Thanks to the retailer's weekly ad, we now know that those who pre-order the Pokémon Sword & Shield Double Pack will also receive a stunning gold steelbook.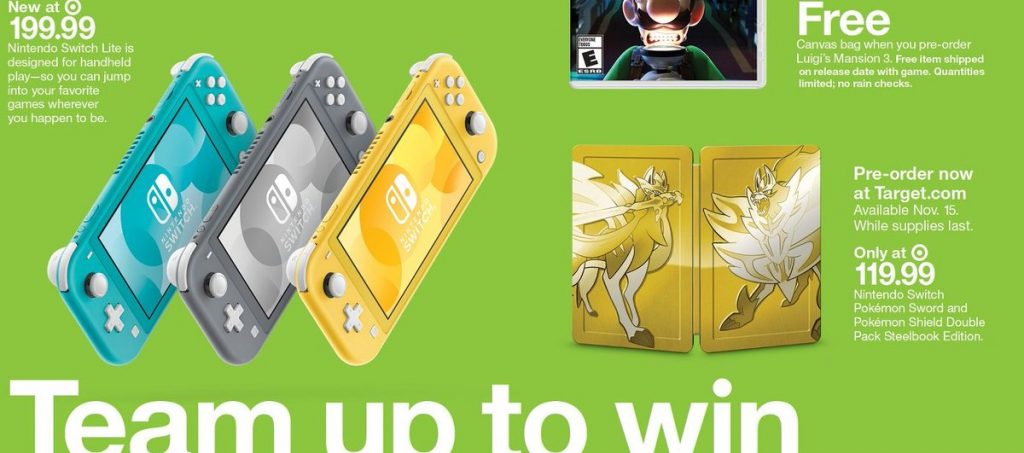 Look familiar? This is the same one previously announced for Nintendo UK's online store.
The Double Pack is priced at $119.99 and will release the same day as the individual games — on November 15th.
No further details are provided at this time, but we're sure to learn more from Target soon. Stay tuned, and we'll report back with more info once it's available!
Leave a Comment