Wargroove kicked off this year for me as a fantastic throwback to its genre, one that I spent a good while introducing friends to in both competitive and cooperative ways. That kind of teamwork is going to be at the forefront of the game's upcoming, expansive, and one 100% free DLC update —  Wargroove: Double Trouble.
According to a new blog update from developer Chucklefish, Wargroove: Double Trouble will be adding the following: 
A brand new Co-Op Story Campaign (can be played couch co-op, online co-op or even solo)

3 New Roguish Commanders 

2 New Units –

Thieves & Riflemen

!

New Arcade missions

Competitive online Quick Play maps, including some of the community's most competitive maps as voted for by the

Groove of War

team

Public and Private Multiplayer Lobbies – you can now also play custom campaigns online!

New Volcano map theme and more updates to the custom Editor tools

Outlaw music tracks, composed by

Phonetic Hero

And more!
The post goes on to share some of the specific changes for both the editor and game balance, but the takeaway is that this is set to make Wargroove more Wargroovey — and that's a very good thing. If you've been enjoying your time with Fire Emblem: Three Houses or just missed the boat on Wargroove the first time around, you can grab it from the eShop or look forward to its upcoming physical release.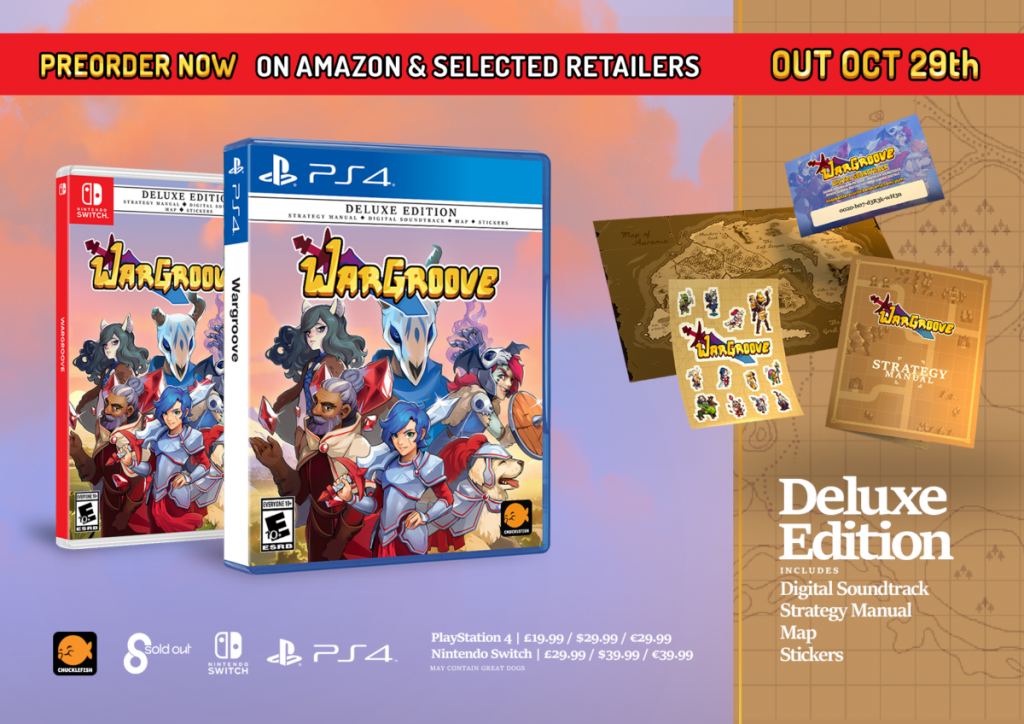 Leave a Comment