Nintendo's long history owes itself to many players, and among them is John Kirby. John Joseph Kirby Jr. spent a notable portion of his career championing Civil Rights with the Department of Justice. Those achievements and strides deserve admiration, but for Nintendo fans one of his finest hours was defending the company with respect to their first arcade hit.
Plenty know the story by now, of how Universal Studios (who, funnily enough, are building Nintendo lands for their theme parks now) sued Nintendo for their use of the name "Donkey Kong." Claiming it was an infringement on their own "King Kong," Kirby countered by pointing out that Universal themselves had argued that King Kong's plot was in the public domain during a previous suit. For his involvement and defense, Nintendo of America gifted Kirby his own sailboat named "Donkey Kong."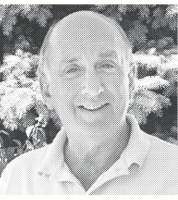 It was this direct involvement that lead to his other contribution to the company. When Masahiro Sakurai was creating a cute, round game character anyone could control, Shigeru Miyamoto saw "Kirby" on the list of potential names. Liking how the hard-sounding word contrasted with the character and remembering John Kirby's involvement with the company, he knew he had his name right there.
Kirby's career would continue for many years after his defense of Nintendo, but we are sad to report that he passed away earlier this week, on October 2nd. 79 at the time, he is survived by his family, his storied career and accomplishments, and in the names of two of Nintendo's finest.
Leave a Comment