Jack's garden event is well underway, and lots of spooky items are available through fortune cookies and crafting… but the Halloween themed goodness doesn't stop there in Animal Crossing: Pocket Camp! The game's introduced a bunch of eerie wall and floor items for you to use in your camper and/or cabin.

The silver damask wall is both ominous and elegant… and it can add a unique flair to your interiors with the right combination of items. The crooked-photos wall, on the other hand, has got that straight-up horror film vibe to it that'll give visitors goosebumps for sure.
Here's the full item list: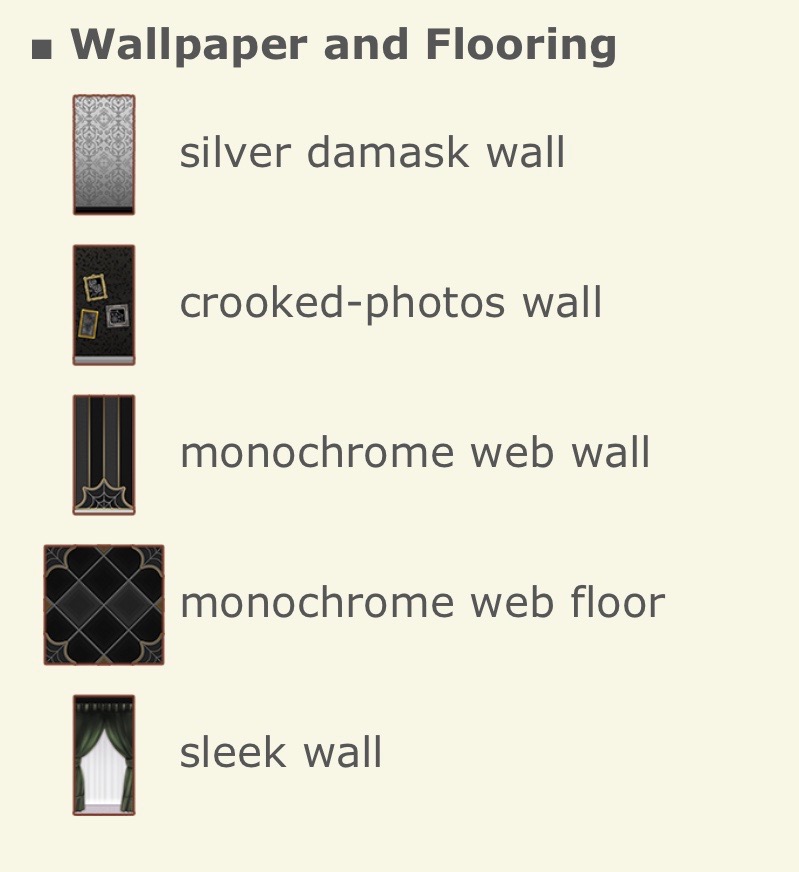 Simply head over to the Craft tab and check out the Event items to view the walls and floors. They'll cost you somewhere between 90 and 150 Leaf Tickets to craft.
You have until November 1st at 12:59 a.m. to add these pieces of decor to your inventory, campers!
Leave a Comment