Just in time for the first day of autumn this week, Animal Crossing: Pocket Camp has introduced a slew of Halloween themed events for campers! From a new garden event, to the start of October's seasonal event, to new spooky terrains, you'll have a whole bunch of options when it comes to adding an eerie glow to your campsite. I'll run through all the news below so you can get a feel for what to expect in the game:
Happy Hauntings Holiday
It's time to start collecting the trick-or-treat sweets from the lineup of events that will be held throughout the next few weeks. Participate in the current garden event and the upcoming fishing tourney and scavenger hunt, and you'll slowly earn the sweets. Doing so will reward you with the floating Halloween swing, the small jack-o'-lantern, and the Jack top hat.
The spotlight item this time around is the floating Halloween swing. It gently sways in the air and is donned in very appropriate colors like orange, black, and purple!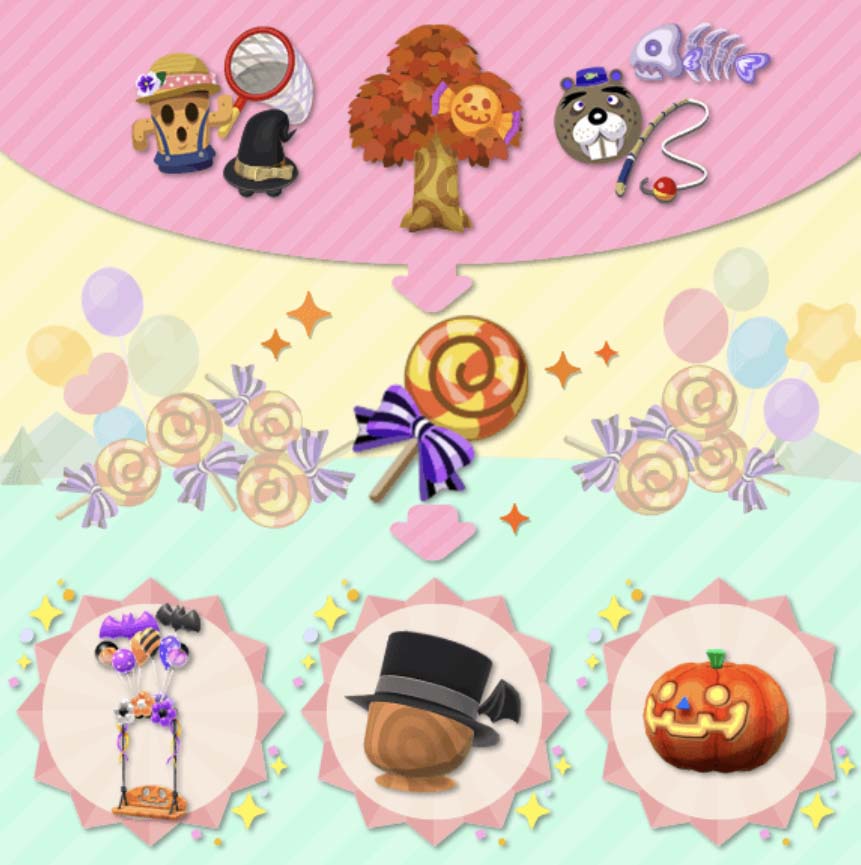 You have until October 28th at 12.59 a.m. to collect the trick-or-treat sweets.
Jack's Ghoulish Gala
The new garden event also kicks off today! Take part in Jack's Ghoulish Gala by catching the new creatures called hatters. Give them to Jack to complete requests so you can earn prizes that include new spooky themed items and event material (trick-or-treat sweets).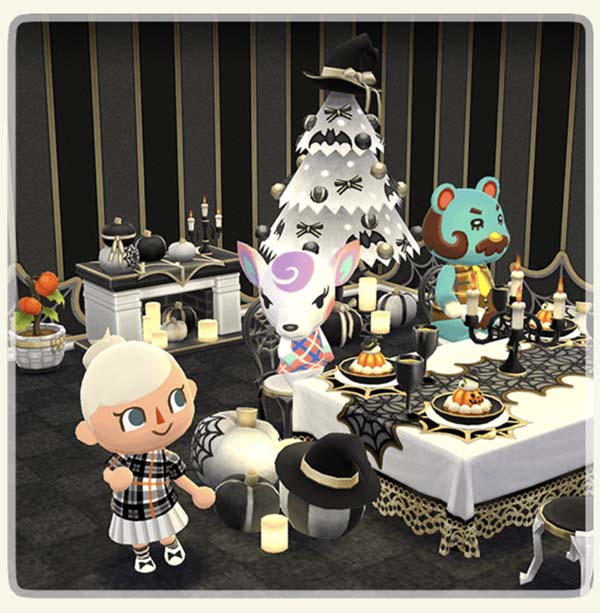 Part 1 of the event has you planting orange and black pumpkin seeds, which will attract orange and purple hatters. Collecting those for Jack and sharing them with friends will help you progress through the event, getting you closer to acquiring some pretty fantastic Halloween decor.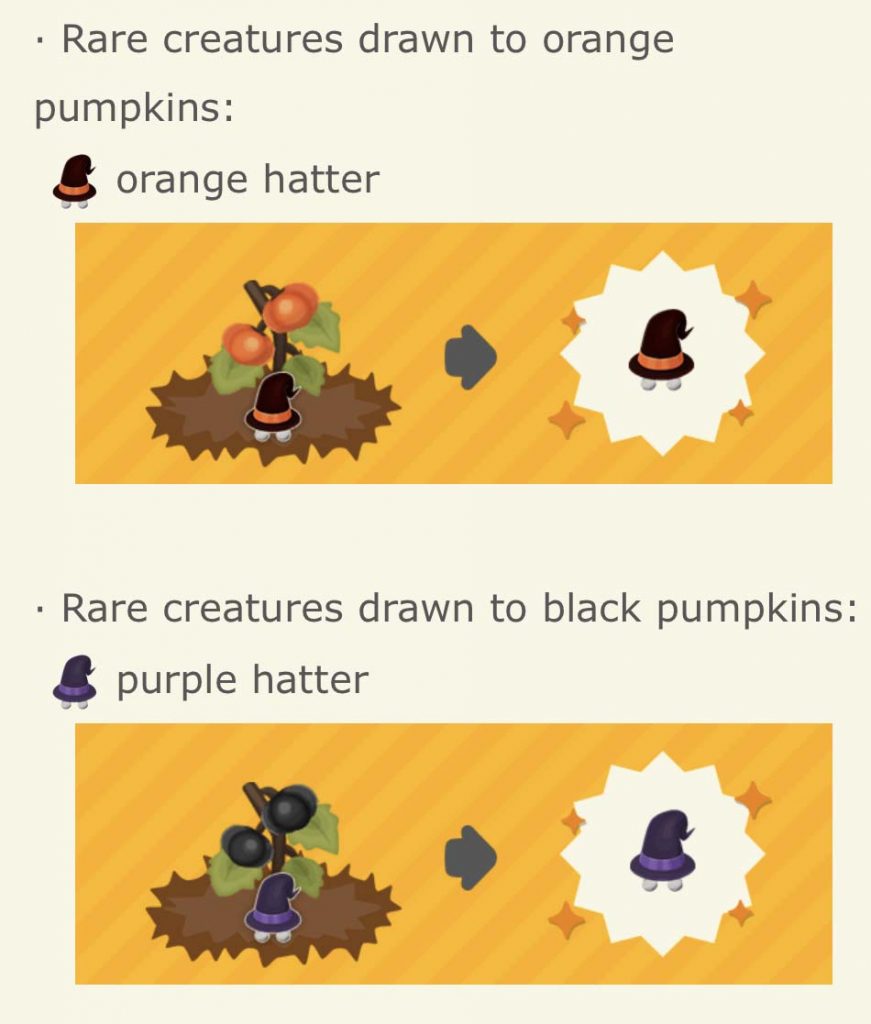 The second half of the garden event will open on September 30th at 1:00 a.m., giving you the opportunity to catch silver and gold hatters. After you complete the first and second halves, you'll unlock the hard tasks, which will give you even more chances to obtain new creeptastic items.
Eerieville terrains
It wouldn't be Halloween without new campsite designs in Pocket Camp! A whole bunch of new terrains are available to purchase now, transforming your grounds into an eerie monochrome town. They include the following:
Eerieville sky – 300 Leaf Tickets
Eerieville (back) – 150 Leaf Tickets
Eerieville (middle) – 250 Leaf Tickets
Eerieville (fore) – 150 Leaf Tickets
Eerieville iron fence – 200 Leaf Tickets
As noted, it'll cost you a pretty penny when it comes to Leaf Tickets. Luckily, everyone was recently awarded 250 Leaf Tickets (check your mailbox if you haven't already this week!), so you should have some extra currency to spend if you wish to add one of these terrains to your camp.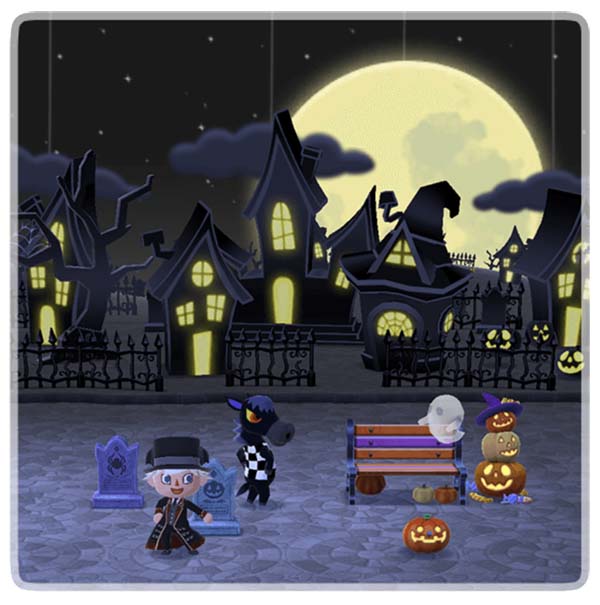 If all these activities don't set the mood for the season of spooky, I don't know what will! Enjoy the spine-chilling next few weeks, campers!
Leave a Comment