A number of retailers around the world are offering bonuses for people who pre-order Pokémon Sword & Shield, and it looks like Best Buy is no exception. Purchasing the Double Pack ahead of the game release will earn you a collectible coin that depicts Legendaries Zacian and Zamazenta, along with a $10 Reward Certificate.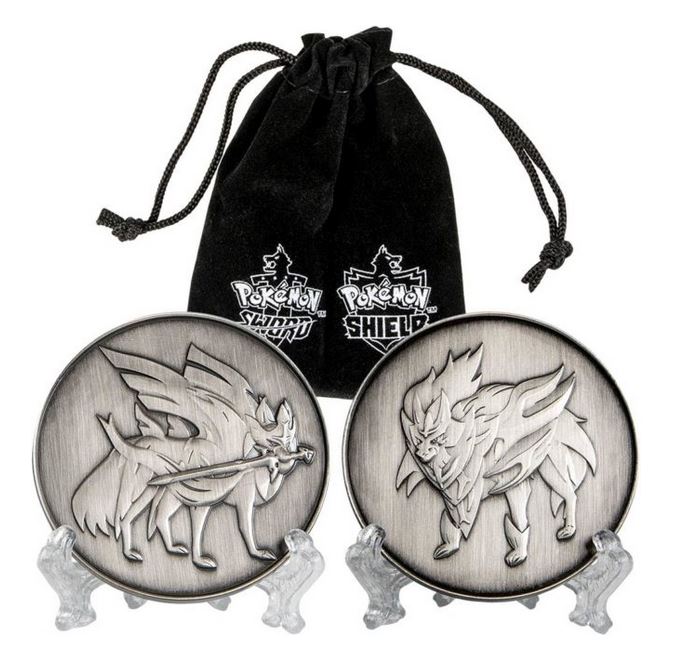 Looking at the promo pic, it also appears that a protective drawstring bag will enclose the coin.
A deposit is required for this offer, and those who take advantage of the bonus will receive the coin upon a paid balance and with the receipt of the game. And remember, quantities are limited!
You can pre-order the Pokémon Sword & Shield Double Pack at Best Buy for $119.99.
Leave a Comment