In just over a month, we'll be back to rolling with Aiai and the rest of Super Monkey Ball's cast, and it looks like they're bringing one more friend along. According to the game's XBox achievement list, specifically the Way Past Cool achievement, Sonic the Hedgehog could be rolling his way into the game.
This isn't the first time the two have crossed paths, as they're both regular participants in Sega Superstars titles and Aiai even appeared in the original Sonic Riders. Since he didn't feature in the original Banana Blitz release and the secret nature of the achievement, it's likely Sonic will be some sort of unlockable in-game.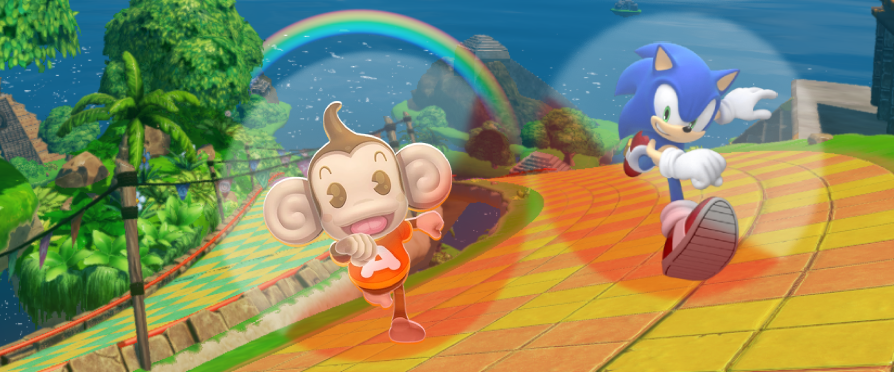 Be on the lookout for how you can bring back some Shenmue vibes by putting Sonic in a ball again, when Super Monkey Ball: Banana Blitz HD rolls up on October 29th. You can pre-order your copy on Amazon today.
---
Source: Sonic Stadium
Leave a Comment