Dragon Quest XI S: Echoes of an Elusive Age releases for Nintendo Switch in just four days, on September 27th, and lucky residents of Japan (and those willing to import) have the option to pick up the game in several ways. Besides ordering the standard game, a Gorgeous Edition and Super Gorgeous Edition are available, alongside what's known as the Loto Edition. While we've already gotten a glimpse of what's included in the former two bundles, we now have a better idea of what we can expect from the latter when it comes to the outer box.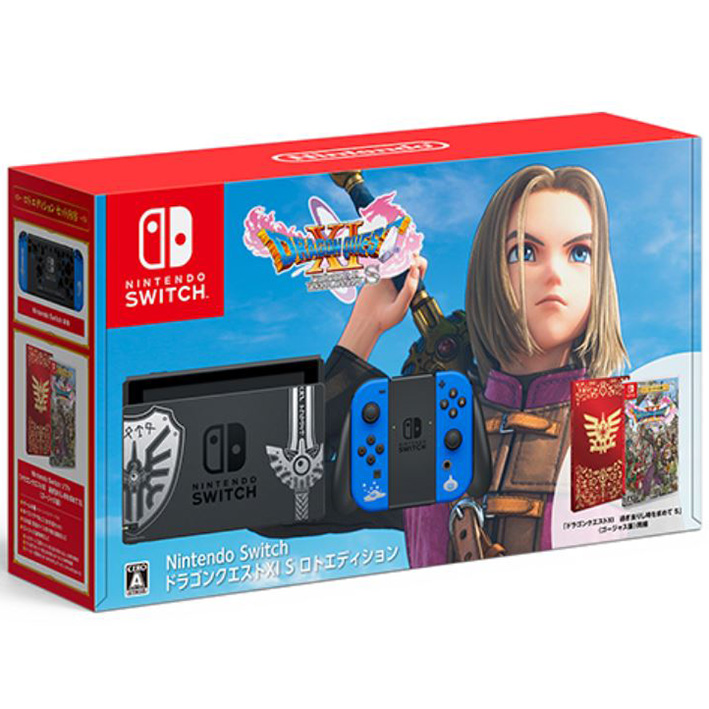 The following items are included in the Loto Edition:
Nintendo Switch Console (special design) x1
Nintendo Switch Dock (special design) x1
Joy-Con (L) / (R) (special design) x1
Joy-Con Grip x1
Dragon Quest XI S: Echoes of an Elusive Age – Definitive Edition Gorgeous Edition

As with all the previously revealed special edition boxes, the Loto Edition is striking and beautiful for someone who's looking to add a little something extra to their Dragon Quest collection. Even better, an English voiceover is available through downloadable content for anyone who's interested in important the special bundle here in the West. It's, unfortunately, sold out at Play-Asia at the moment, but stay tuned to our feed on Twitter, as we'll report back if it ever comes back in stock.
Leave a Comment