This month is shaping up to be quite the event for Undertale fans. After kicking off with Sans being added to Super Smash Bros. Ultimate as a Mii Gunner costume, we've recently saw some Deltarune updates via Toby Fox's Twitter account and now there's another batch of DLC on the way featuring the game's tunes.
As announced by Bandai Namco, three tracks from Undertale are being added to Taiko no Tatsujin for Switch and PS4 in October. They include Hopes and Dreams, Heartache, and, of course, Megalovania.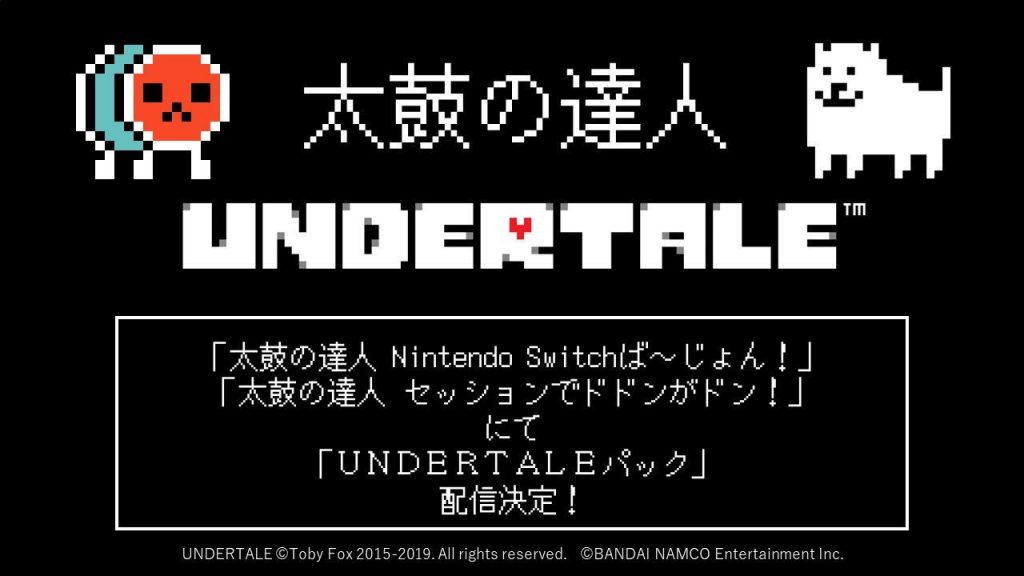 A western release has yet to be confirmed, but those with the Japanese version can purchase the tracks via the eShop on October 10th.

Leave a Comment