The past few years have reiterated that Nintendo is no stranger to redesigning its hardware – the Switch Lite earlier this year confirmed as much. Some new patents have emerged that even more changes coming to Switch hardware too, namely the Joy-Con and Dock.
The new Joy-Con design that's been spotted has the analog stick at an angle, while the rail to attach it to the Switch is on a hinge, allowing it to click into place.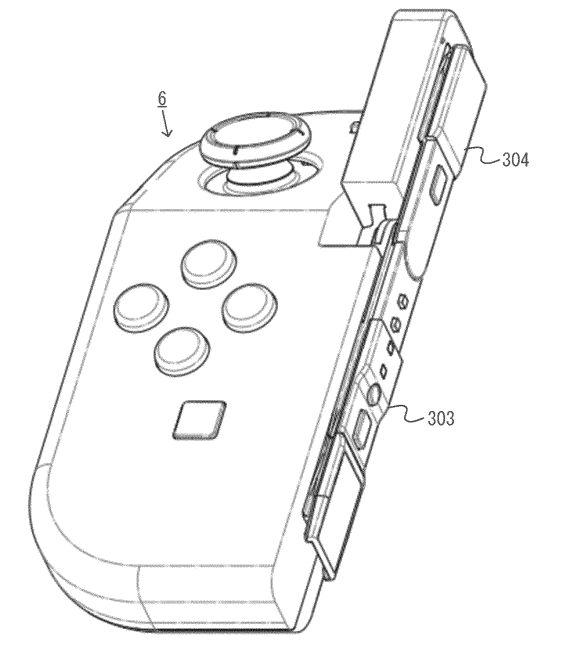 While the example given may seem ergonically strange, Nintendo's reasoning for the patent is as follows: "With the conventional technique, there is a limitation on the shape of the game controller so that the shape conforms to the rail. Therefore, there is room for improvement in terms of the freedom in designing the game controller." This means it could be more a patent for the hinge solution, rather than the design as a whole. This is illustrated by one of the later patent images –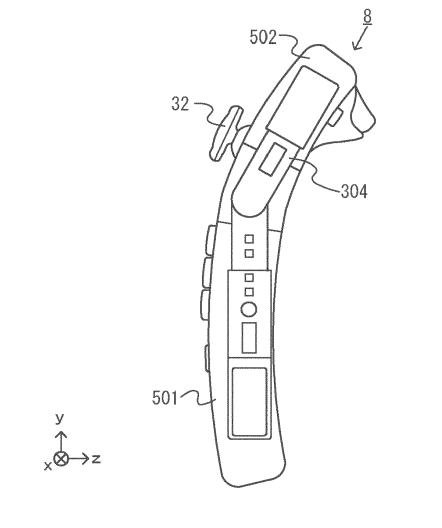 The other noteworthy recent patent is for a new charging cradle, one which has an adjustable hinge at the back allowing it to stand at various angles. While at first it may look like a new Switch dock, the patent images lack the requisite HDMI and USB ports. Instead, it seems to simply be a way to charge your Switch while it's in tabletop mode.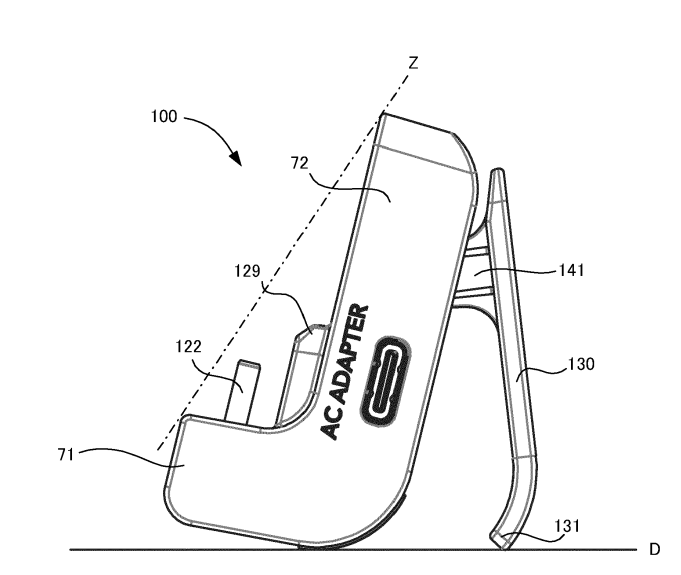 We'll have to wait and see how long it takes for these products to hit the market, if they ever do, and we'll be sure to keep you up to date.

Leave a Comment