Teasers are usually innocuous and easy to pull off. Just drop a cryptic name (maybe with a letter or two shaved off) that no other tech company or start-up has ever used (like "Linoleum" or "Rubbr") — and presto. That said, going the opposite direction — showing the product without name or explanation — is a bold strategy all its own. And that's what Nintendo is doing, as they showcase, uh, some kind of exercise ring thingamabob in a new video.
Check out this first look at a new experience for #NintendoSwitch. Stay tuned for more information on 9/12. pic.twitter.com/SUXn4CQpP8

— Nintendo of America (@NintendoAmerica) September 5, 2019

The implement (which I'll just call the "Ring-Ding-Dong" for the heck of it) appears to operate with Joy-Con controllers, and looks to be some sort of Wii Fit successor almost. We get several shots of giddy families playing with the accessory, including archery motions, wrapping it around the leg, and other odd positions. The clip's got all the hallmarks of a proper commercial — a worldly reach, multiple uses of the product, families that are having way too much fun with it — but we're still not exactly clear what the Ring-Ding-Dong is, beyond being some sort of peripheral for the Nintendo Switch.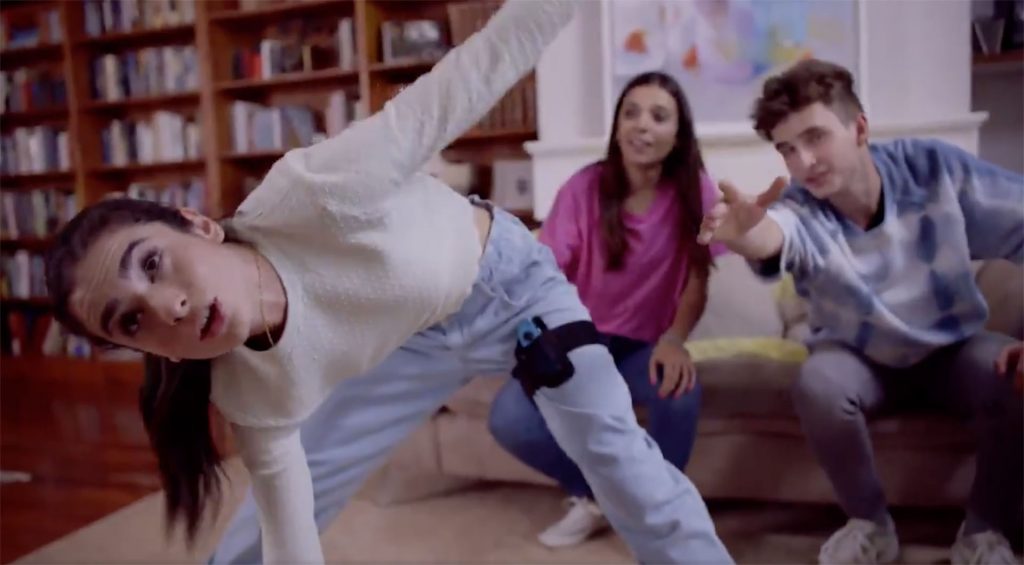 Fret not, however — Nintendo is releasing more information in only a week's time, on September 12th. We'll find out details about the product then, including pricing, purpose, and name, which I'm almost sure will be worse than the one I've given it.
Leave a Comment