Another wave of DLC for Smash Ultimate means another wave of Mii costumes! We've got a wave of third party content right off the bat: Mystical Ninja Goemon (Swordsman) is a surprise, while Proto Man (Gunner), and Zero (Swordsman) costumes are neat, not to mention Team Rocket (Brawler) outfits, and — hold up.
Sans?
Sans Undertale?
That's right, memes are being realized before our eyes as a freakin' Sans costume for Mii Gunners has been added to Smash. Much more importantly, buying his costume in specific will get you a Megalovania remix that you can Smash to, which is worth the price of admission alone. In revealing the costume, Sakurai talked about meeting Undertale creator Toby Fox and playing Smash against him — apparently, the two are very evenly matched. Always nice to hear about game devs fraternizing!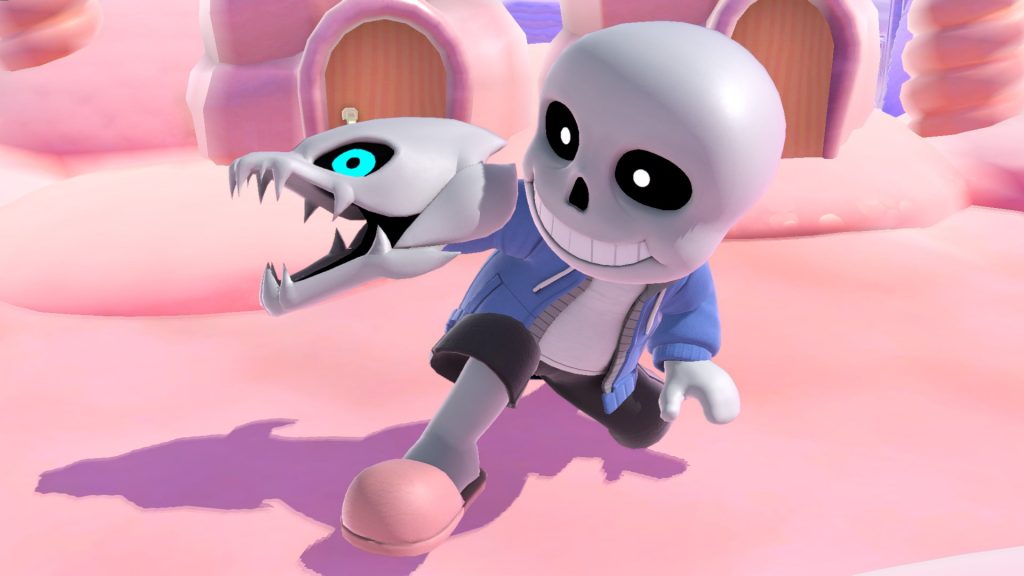 The costumes will presumably go for 75 cents a piece, just like previous waves. You can pick them up when the Smash update drops tonight.
Leave a Comment