I see plenty of strong concepts and ideas when it comes to games. It comes with the territory. Sometimes though, you know you're looking at something special. You're just in it, and delighted, and ready to get your hands on everything it has to offer. There's but one sound that can herald an arrival such as that — "Honk."

After an initial delay, House House has confirmed that you'll be able to cause plenty of bird based mischief when Untitled Goose Game arrives on Switch September 20th. It's but a matter of weeks until you can menace a small town with your thievery, your very nature, and your unending need to honk.
So while you wait to pick up your shiny new Nintendo Switch Lite or your copy of Link's Awakening, take some time to consider Untitled Goose Game, available at a special launch discount of $14.99. Past that sale, it'll be $19.99 — but why wait when you can save and startle sooner?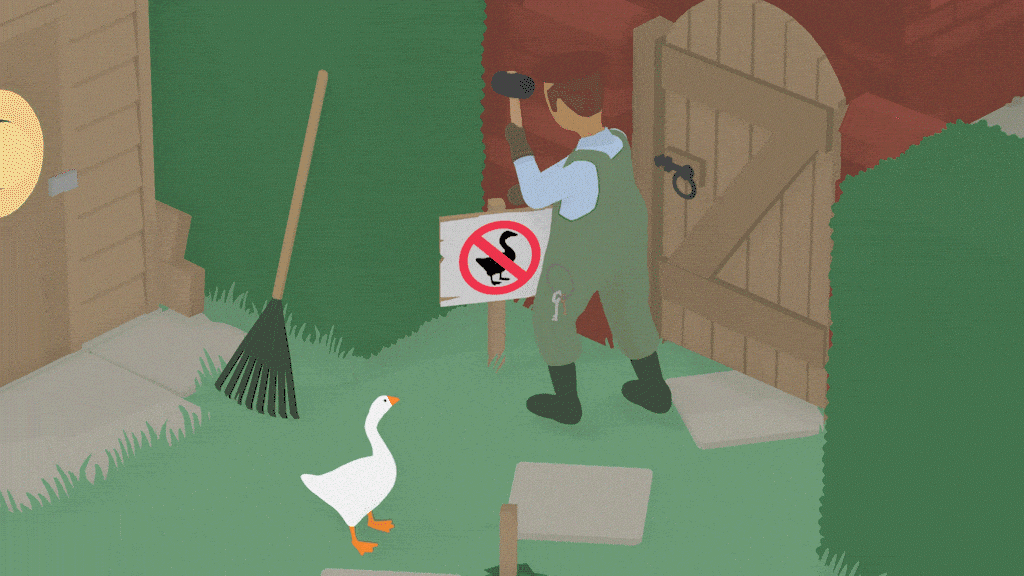 Leave a Comment