After years of waiting for Castle Crashers to debut on a Nintendo system, fans can finally take comfort in knowing that the fan favorite will be landing on the Switch very, very soon. Previously only given a release date for "this summer," game developer The Behemoth has announced that their hack 'n smash beat-em-up, Castle Crashers Remastered, will be released for Nintendo's newest console on September 17th.

In comparison to the original game, the Remastered version includes the following:
The fast-paced and frantic mini-game "Back Off Barbarian" that you can play by yourself or with your friends
Texture sizes are five times greater than the original game, which means the game is five times more beautiful
60 frames per second gameplay! (The original ran at 30FPS which is not nearly as smooth)
All previously released downloadable content including characters, weapons, and animal orbs will be available to unlock in-game
Various performance updates and improvements to gameplay and online multiplayer

Those who purchase Castle Crashers on Switch will be able to enjoy the HD Rumble feature, up to four-player local Joy-Con support, and can play via Switch Online. Thanks to the multiplayer options through Joy-Con, you can use the controllers in any configuration to play with friends online, offline, in handheld, or on your TV!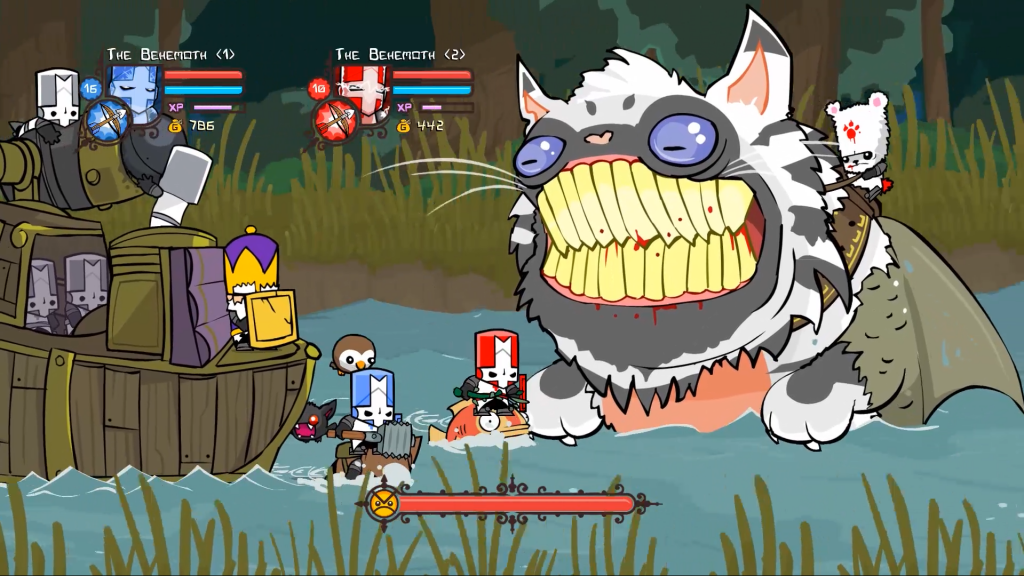 You'll be able to purchase the game in the Nintendo eShop for $14.99 come mid-September. It's time to count down the weeks!
Leave a Comment