Behold, all you old school shovelry squires! The time has come for Shovel Knight's 8-bit adventures to end, what with King of Cards and Showdown on their way to completion. But in the time since his humble crowdfunding creation, Shovel Knight has grown into an icon of the indie scene and a cameo par excellence. The world needs the Blue Burrower – and Yacht Club's unearthed a new way to share him with us all.

That right there was the debut trailer for Shovel Knight Dig, the next new project from Yacht Club Games and Nitrome (the pixel patrons behind Bomb Chicken, among others). In it you'll chase after all-new character Drill Knight, who's stolen SK's hoard and trashed his campsite by digging deeper and faster than our boy ever could. It's up to you to chase after and stop the kingdom from collapsing due the rampant tunneling. All of this is a new visual style that's more fluid and colorful, but with a classic feel that suits the series.
What really sets it apart from the Treasure Trove of games that came before, though, is that this one is generated differently every time you play. Yacht Club is using proprietary generation techniques to present pre-crafted templates in randomized orders. It's a quest for infinite replayability, with plenty of digging the whole way through. The Shovel Drop is back, naturally, but he'll also be able to scratch strata even quicker with a new Speed Shovel technique. As you head deeper and deeper and gather up more wealth, you'll also be able to unlock permanent upgrades and items, adding new layers to the replayability of it all.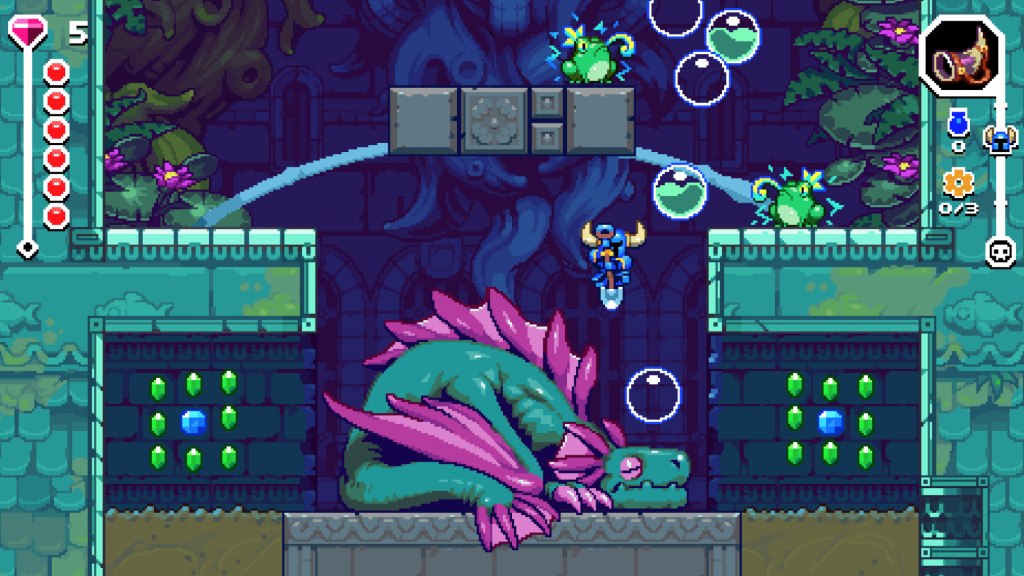 Other Shovel Knight standards will be included as well. It's starting to look like we'll have a new Order of enemies to face off with, including the aforementioned Drill Knight as well as the small but scrappy Hexcavator Spore Knight. There'll be other, friendlier faces to meet underground as well — both new and old. They're also looking to maintain the tone of Shovel Knight's world in the storytelling and humor department, and all of this will come with a whole new soundtrack's worth of music courtesy of their rightful bard of choice, Jake Kaufman.
For those attending PAX West this week, be sure to swing by Yacht Club's booth to try out the demo on Nintendo Switch. You'll get a taste of the Mushroom Mines, and be ready for future information on Shovel Knight Dig on the way to its eventual release.
Leave a Comment