As the release date for The Legend of Zelda: Link's Awakening draws closer, more and more details have been surfacing about the game from various Nintendo outlets. Info about what we can expect from the gameplay isn't the only thing worth getting excited over though, as the visuals for Link's revamped adventure are also prime examples of how an old Game Boy game getting the shiny Switch treatment make the pickup extra worth it.
Most recently, the official Japanese Zelda account on Twitter shared a new render from Awakening. While Mabe Village resident Madam MeowMeow might be a bit more minor of a character to spotlight to some players, longtime fans can appreciate how this updated appearance looks next to the ancient pixelated version. Getting a closer peek at MeowMeow's trusty companion, Chain Chomp Bow-Wow is a bonus!
Have a look at a comparison: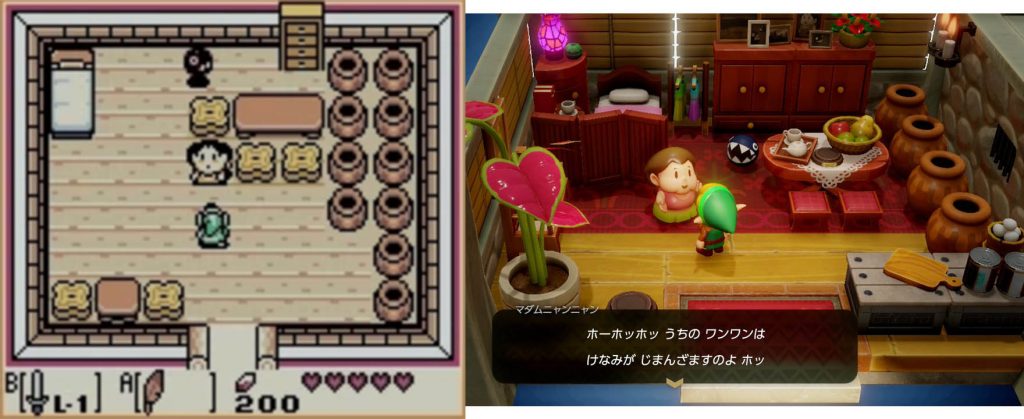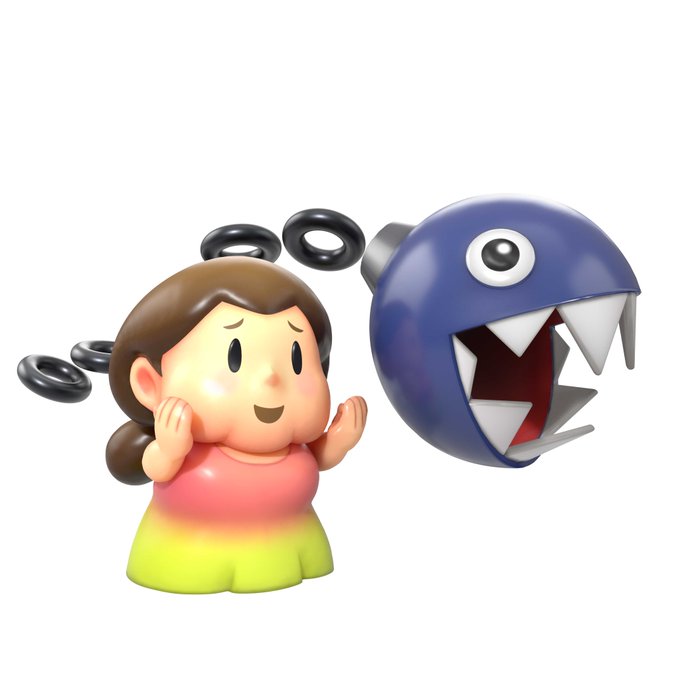 Sure, you might have to really squint to see the differences… but let me reaffirm that Madam MeowMeow's design has most definitely been given a facelift. (Ha!)
The Legend of Zelda: Link's Awakening releases on September 30th, which is nearly a month away! Expect to see more updates from Nintendo Wire as the day nears, as I'm sure we'll be seeing more details and renders pop up from Nintendo in the coming weeks.
You can pre-order your copy of the game on Amazon today!
Leave a Comment