You can pre-order Mario & Sonic at the Olympic Games: Tokyo 2020 for Nintendo Switch on Amazon. Get it for $59.99!
---
During E3 I was able to check out multiple Mario & Sonic at the Olympic Games Tokyo 2020 events on the show floor, but everyone was tight-lipped when it came to a certain 2D tease. Well, wonder no longer, as out of Gamescom Sega has shown off its path to pixelated glory that brings a new (but classic) kind of fun to the face-off between these two timeless icons:

As shown, certain events will have 2D versions that play out using sprites from the original Super Mario Bros. and classic Sonic the Hedgehog games. Shown were Mario, Sonic, Luigi, Tails, Princess Peach, Knuckles, Bowser, and Dr. Eggman with banners implying these are the 1964 Tokyo Olympics reimagined. You'll be able to put their 8 and 16-bit selves through the following list of ten events: 
100m

10m Platform (Diving)

400m Hurdles

Gymnastics – Vault

Judo

Kayak Single (K-1) 1000m

Long Jump

Marathon

Shooting – Trap

Volleyball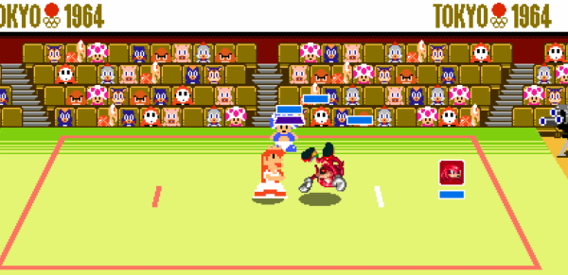 While it's definitely something I want to check out, I gotta wonder if other characters will be able to participate, or if it's limited to these eight for fidelity reasons. Who doesn't want to see an 8-bit Waluigi's blocky legs take on hurdles, or more classic versions of newer Sonic characters? Still, it's a welcome addition to the series and one you can check out for yourself when Mario & Sonic at the Olympic Games Tokyo 2020 arrives on November 5th.
You can pre-order your copy on Amazon today!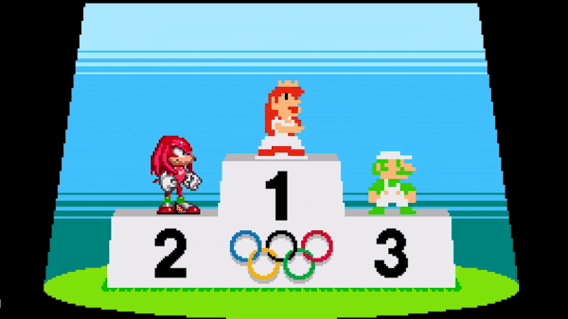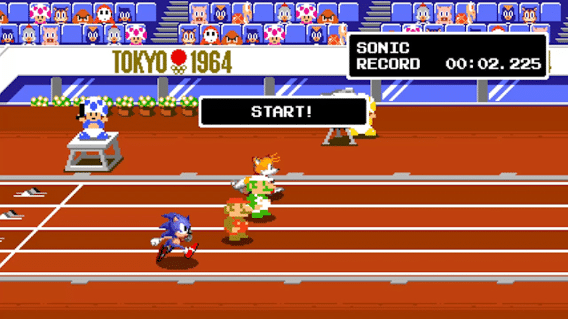 Leave a Comment