For a few months now Koei Tecmo has been teasing the return of an unexpected franchise – Monster Rancher, or Monster Farm in Japan. Now, a release date has been made official, with the latest issue of Nintendo Dream magazine (via Siliconera) confirming that a port of the original game will launch via the Nintendo Switch eShop in Japan later in 2019.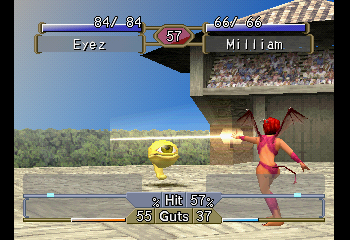 One of the many monster collecting RPGs that launched in the late '90s, Monster Rancher was set apart from its contemporaries by its very unusual monster unlock method – CDs. By inserting your music discs into your PlayStation, you'd get a typically random critter, though there were exceptions for things like Christmas CDs unlocking "Santa" monsters.
Seeing as the eShop release naturally won't allow you to dump your late '90s media, it remains to be seen how the game will function in a modern era. We'll be sure to keep you up to date as more is revealed.

Leave a Comment