Just the other day we got a look at the Pokémon Center's line of Halloween goods, bringing Pikachu and friends to stores in some fun and fantastic costumes. Those'll be available at all locations in Japan, however if you're in or near Tokyo you might want to make a special trip to the Pokémon Café as well to trick or treat yourself to something matching the season.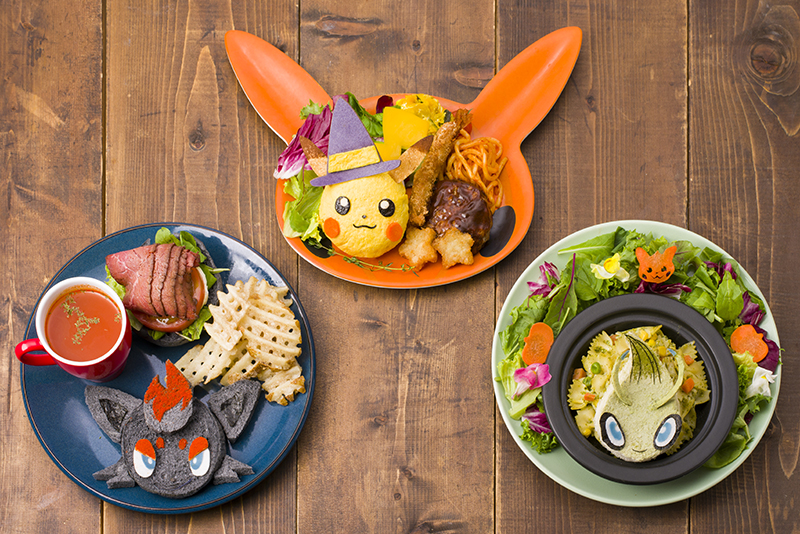 The three new meals bring a Halloween ready Pikachu, Celebi, and Zorua to the table. Each offers a different flavor, be it the grand variety found on Pikachu's plate, the refreshing vegetable pasta of Celebi, or a roast beef burger ala Zorua. Best of all, if you like you can purchase that Halloween Pikachu plate separately to take home and keep the festivities going all year round.
This coincides with a few other promos, both related and not. For one, the Johot coaster campaign is still going strong with Pikachu & Pichu, Espeon, Umbreon, Scizor, and Tyranitar available at random with drink orders. There's even a mystery design, and for Halloween fans there'll also be one of Pikachu in his Mimikyu costume and special placemats available as well.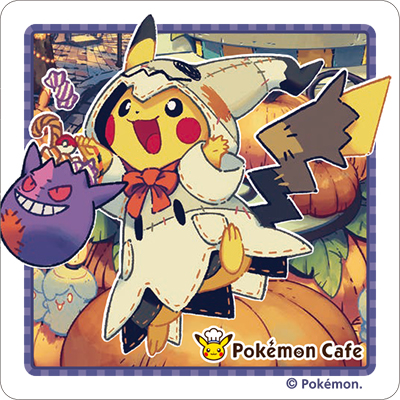 All of this will be available at the Pokémon Café from September 7th all the way til Halloween itself, October 31st.

Leave a Comment