If you've been holding off on buying Wargroove in the hopes of grabbing the strategy game on physical media, then you're in luck, as Chucklefish has announced that it will be partnering with Sold Out to bring the game to store shelves.
It's no simple physical edition, either, as plenty of goodies will be included. There's a download code for a digital version of the soundtrack, a sticker sheet featuring the game's commanders, a poster map of Auriana, and a mini strategy guide.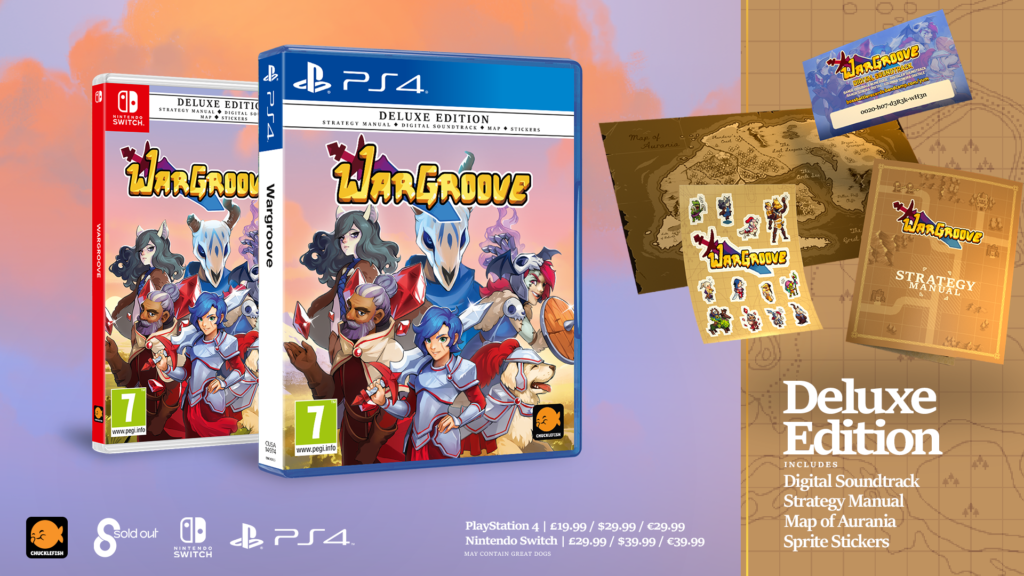 Finally there's a reversible cover that removes the logos but maintains the spine, so you can still display it on your shelf!
A concrete release date has yet to be announced outside of "this fall", but the Nintendo Switch version will retail for £10/$10 more than the PS4 equivalent, at £39.99/$39.99.

Leave a Comment