It's almost been a year since Nintendo Switch Online launched and brought with it a library of NES games that has steadily grown ever since. Many fans assumed this was effectively Nintendo's Virtual Console replacement, but since last September, the service has yet to expand beyond the 8-bit hardware – but that may soon be changing.
Nintendo has filed a new "Wireless Game Device" with the FCC, and it's shaped exactly like the SNES game pad. We also know it's Switch related as it holds the same "HAC" identifier shared by all Switch hardware, and it appears to feature the same extrusions on the top as the previously released NES Switch controllers, to allow for charging via the Nintendo Switch Joy-Con slots. Finally, the NES Controller was also called a "Wireless Game Device" when it was filed with the FCC.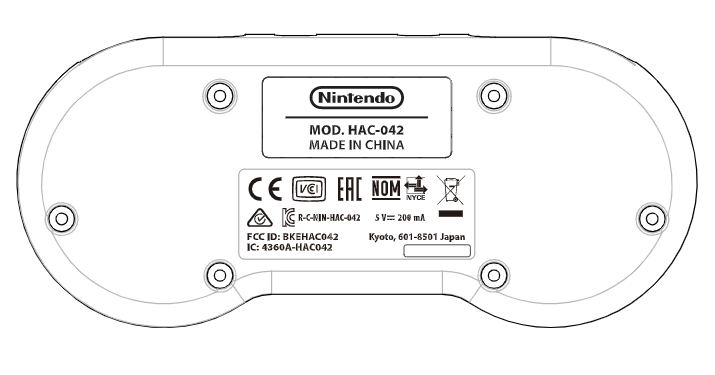 Could we see SNES games finally hit Switch next month on the anniversary of Nintendo Switch Online? We'll have to wait and see!
Leave a Comment