When it comes to Nintendo franchises with forgotten, untranslated gems, Kirby is pretty lucky, with only a few games stuck overseas. One of the most notorious was Kirby's Super Star Stacker, a Super Famicom remake of the Game Boy original, that launched in 1998, well after Nintendo of America's 1997 SNES publishing cut-off point.
A fan translation for the game was in the works but it was abandoned – until now. As reported by Siliconera, TheDanaAddams and Reld from RomHacking.net have released a finalized patch that gives the game a visual overhaul that makes it look as polished as any official localization of the era.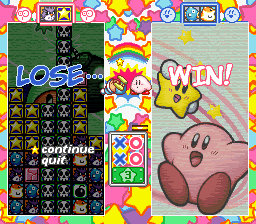 You can download the patch here, and get to breaking some blocks with Kirby and pals.

Leave a Comment