Spyro Reignited Trilogy releases in just a few weeks for Nintendo Switch, and if you've been debating whether or not to take the plunge and pre-order, GameStop's got an incentive that may just sway you. Place a pre-order through the retailer and you'll receive a linen poster featuring Spyro concept art. Check it out: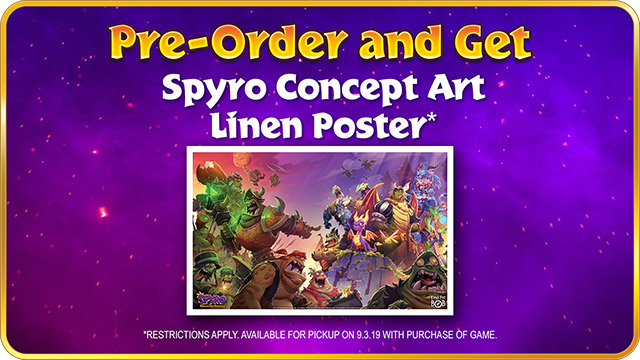 This bonus is exclusive to GameStop and supplies are "extremely limited" according to the sales listing. So if your heart is set on grabbing the game with the freebie, you should probably just go ahead and do it.
Spyro Reignited Trilogy for Switch releases on September 3rd. You can pre-order the game GameStop today!
Leave a Comment