After days of teasing the announcement and years of being the worst kept secret in the theme park industry, Universal Studios Florida has announced their third park (fourth if you count the water park) in Orlando: Epic Universe. This massive park is just as big as the entirety of the rest of Universal's property just on the other side of the highway. And, going by the released concept art, this new park will feature the previously announced Super Nintendo World.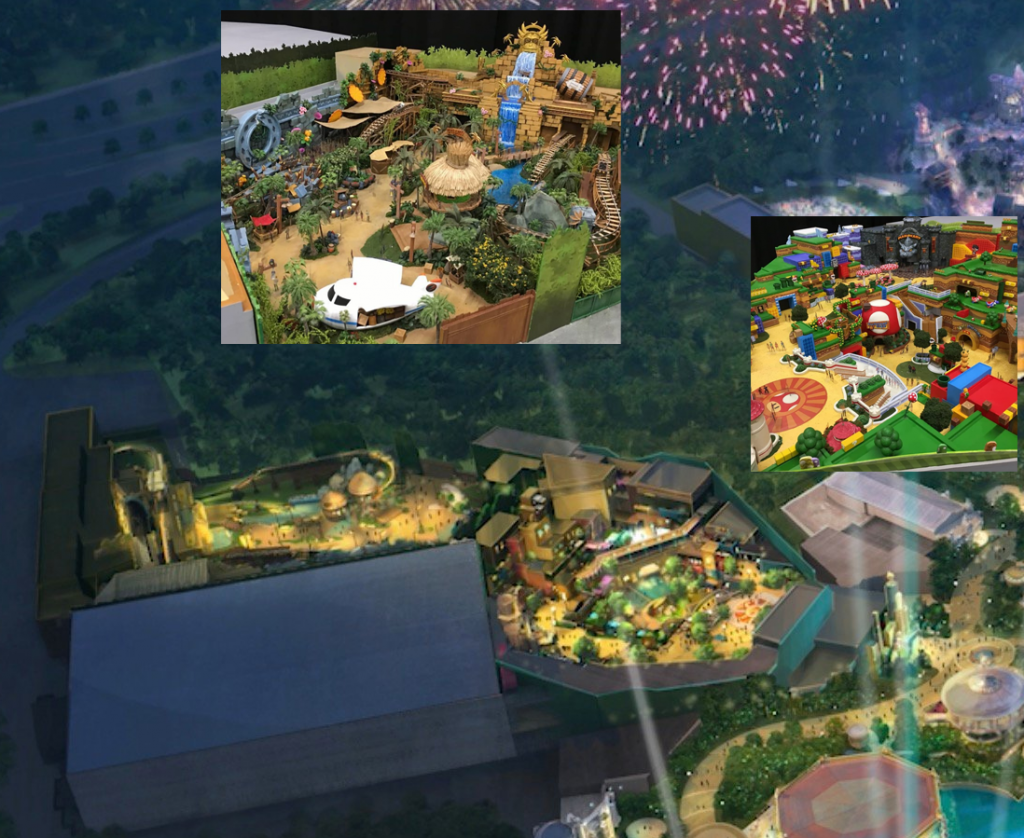 Universal Studios Japan is already building their Super Nintendo World in time for the 2020 Tokyo Olympics, but the company has yet to officially announce where it would go at the Florida resort. And while they still technically didn't give any specific details today, we can see what appears to be buildings similar to the ones in the Japan concept art on the left of the teaser image. We can also see what looks like Donkey Kong-esque treehouses, teasing the long-rumored DK minecart roller coaster, which were also in the leaked model images from earlier this month, which also seem to match the park's footprint in the new artwork. It is also worth noting the absolutely massive show building in the area. It will likely house the Mario Kart attraction.
We will update you with any new information as it arrives, but in the meantime, we can drool over the concept art of the Nintendo area, think about how amazing the Universal Monsters zone will be, and laugh at the park's bad name.

Leave a Comment